Rayzon synthetic acrylic court flooring is certified and approved by ITF and is made of advanced technology. Acrylic Coating Systems are multi-layer latex based paint systems that establish or restore surface texture, protect underlying asphalt systems from the weather and climatic change, enhance overall playability by establishing play speed and ultimately provide the surface with a vibrant color scheme and resistance to fading.
Rayzon's in-house installation team has all the skills and experience to deliver the project with seamless execution and timely completion. We provide synthetic acrylic flooring system at a very competitive rate with the highest quality product and service in the Indian market.
Acrylic flooring is most widely used for sports such as Basketball, Skating, Tennis and Volleyball. The flooring looks aesthetic and is available at affordable cost. Longevity of acrylic sports flooring is more compared to liquid applied cushioning system which loses its resilience over time because of consistent wear and tear.
Some important factors:
Improved longevity
Low maintenance costs
Ideal for covered or steep-sided stadia
Improved playing performance
Longer playing hours
Easier to maintain than traditional fibrillated surfaces
ZResistance to difficult climatic conditions
Types of Acrylic Flooring System
Kick-Start Your
Sports Infrastructure Project!
Request for a
free consultation!
5 layer acrylic system
This is an ITF approved system used for multiple outdoor sports. ITF classified court pace is 4 which is medium fast. It gives the court a perfect and natural pace to tennis or any other balls. It also provides grip and texture for players to run and stop. It comes with 2 years warranty on asphalt sub base. It has 2 spray anti skid coating for slip resistance.
8 layer acrylic system
This system is classified as ITF Medium pace court 3. The cushion layer provides a bit of more comfort to knee and ankle as compared to other system. Our product is ITF approved and used for multiple outdoor sports. It comes with high density which improves the strength of the product. Ideal sub base required for this system is Asphalt and comes with a warranty of 2 Years.
SBR + Acrylic system
This is the only recommended acrylic system which can be installed on PCC sub base. It has a 4-5 mm SBR cushion underlay which provides a lot of comfort to knees and ankles and on top of this cushion there are multiple layers of resurfacer, primer, colour coats and line marking. Our product is ITF approved and court pace is classified as medium slow.
Suggested Sports:
Tennis
Basketball
Pickleball
Badminton
Volleyball
Handball
Skating Rink
Product USP
All-weather conditions

Longer durability and product life

Non-slip texture with low abrasion
UV resistant

Minimum maintenance cost

Available in various customised colours
Product technical specifications
2 years warranty
ITF approved
Ideal sub base is Asphalt
Anti Skid Coating for slip resistance
Pigmented water-based polyurethane used for good adhesion
High density for improved strength
Environment friendly
PROMINENT PROJECTS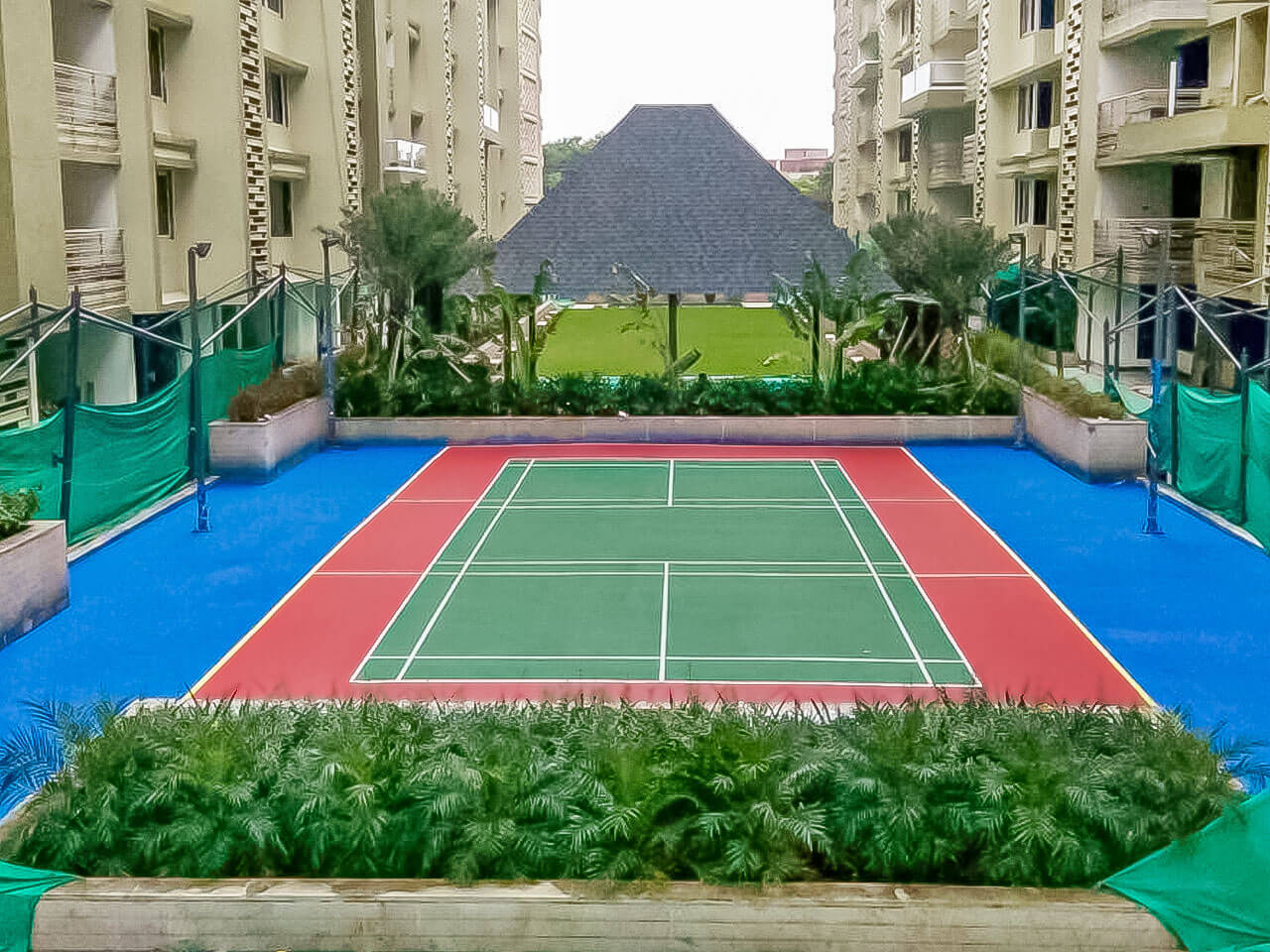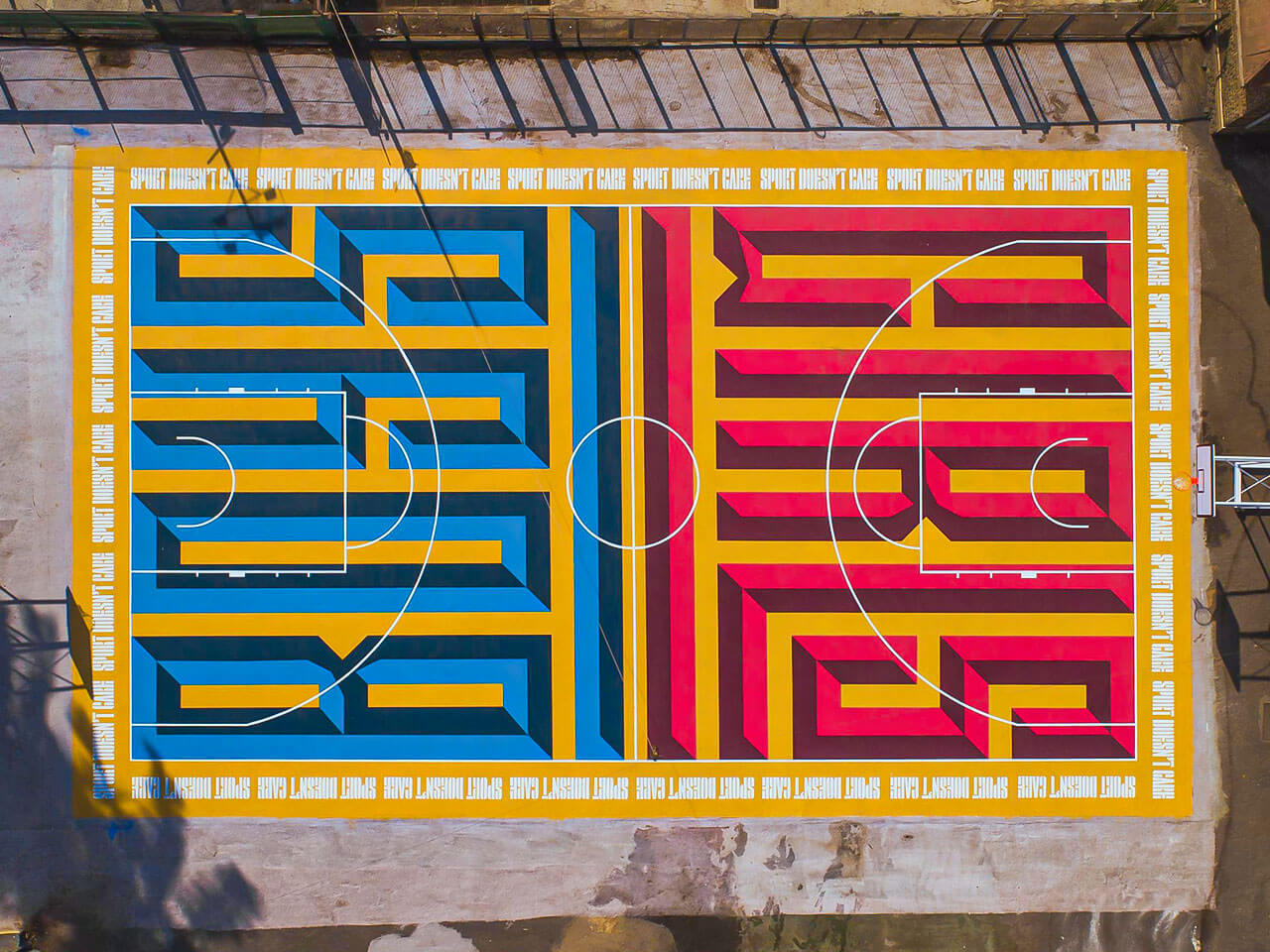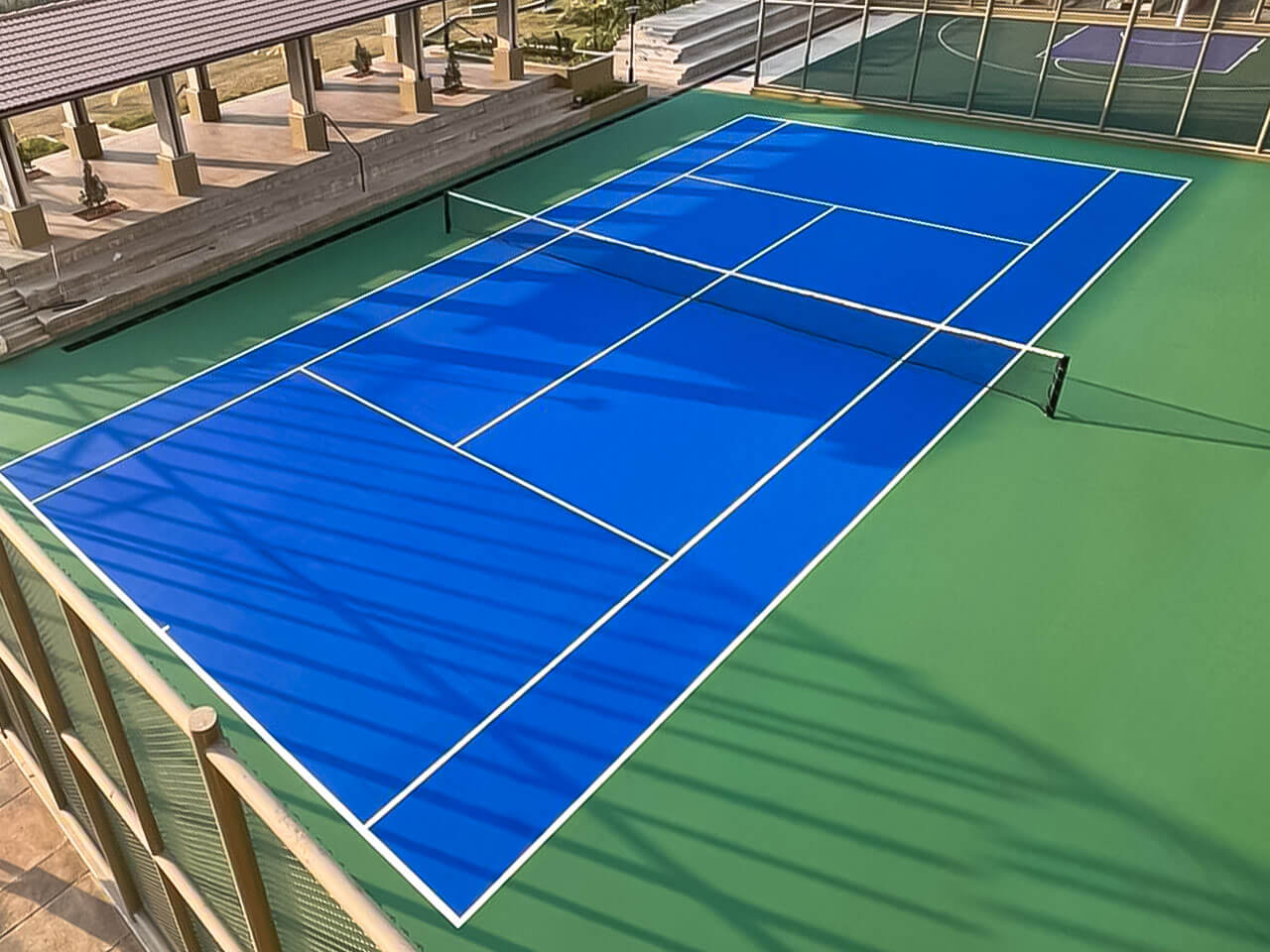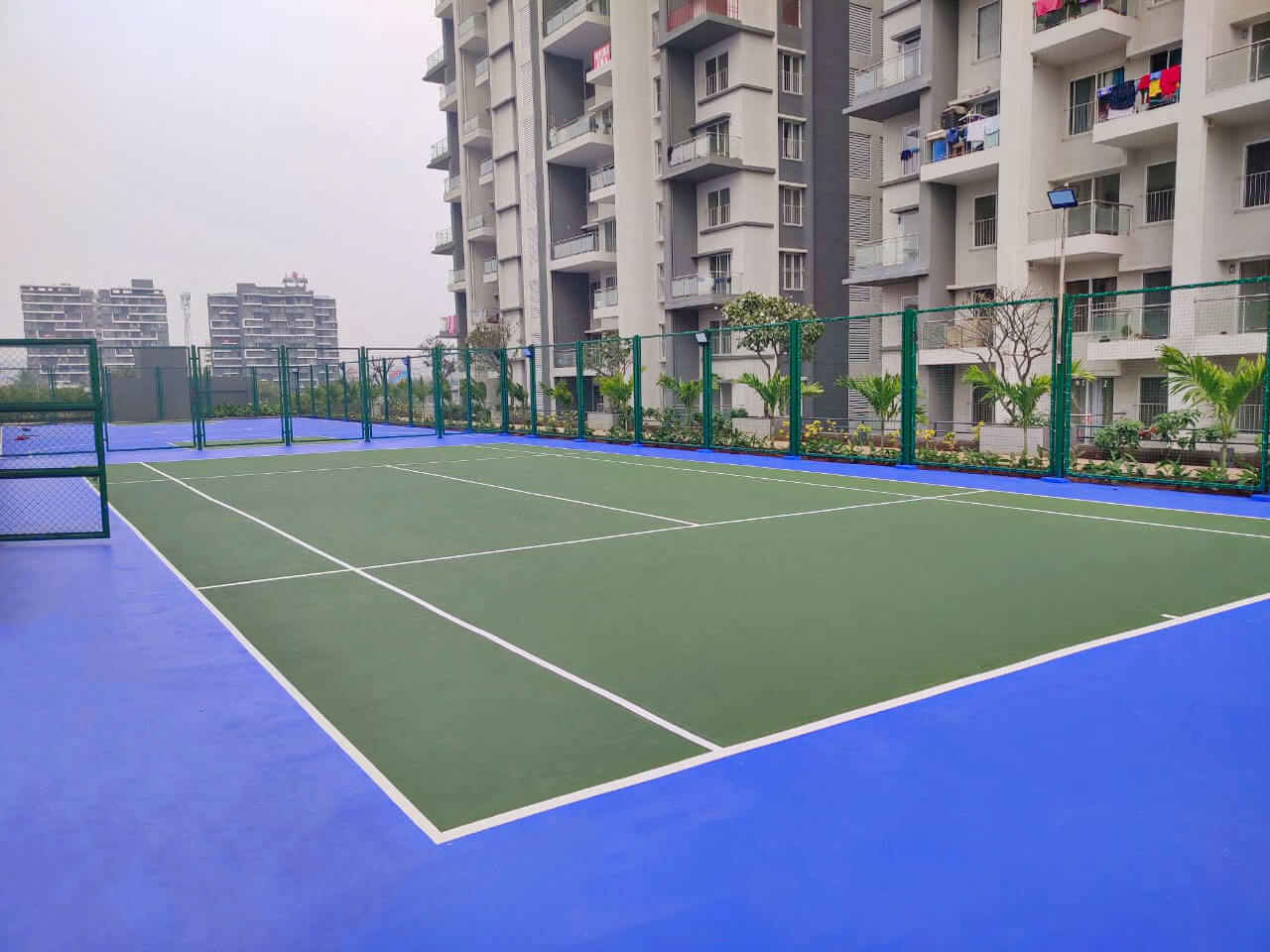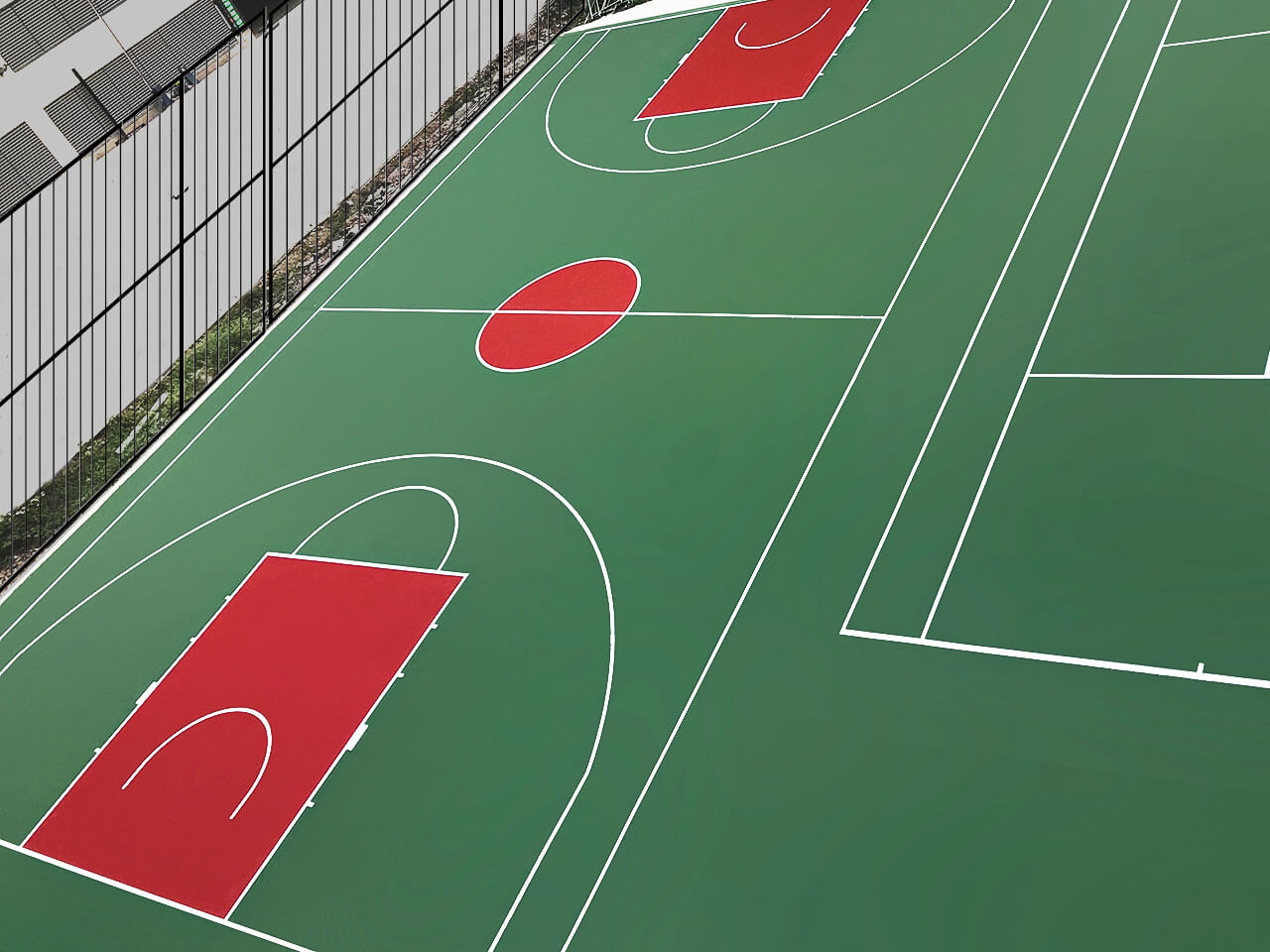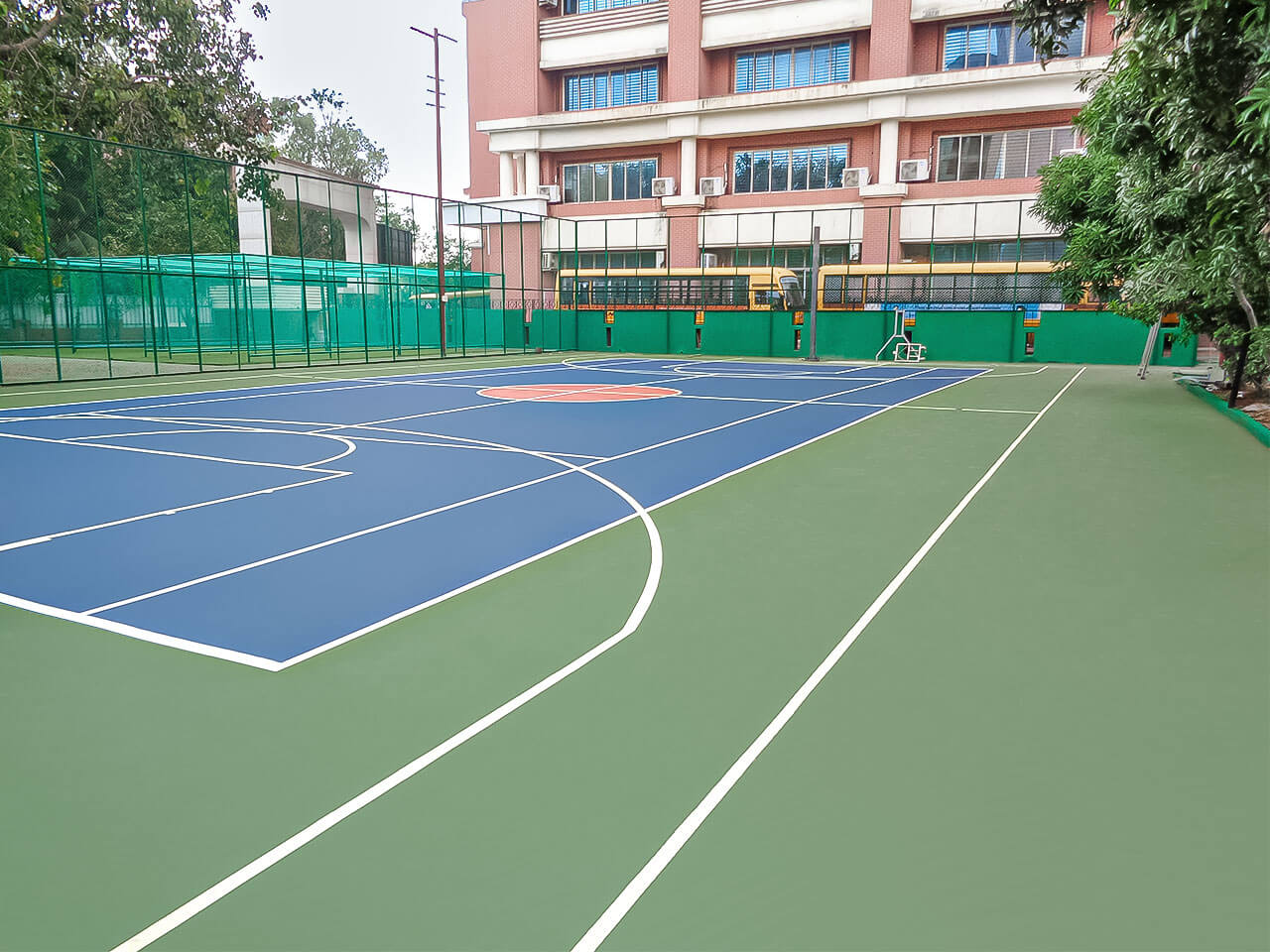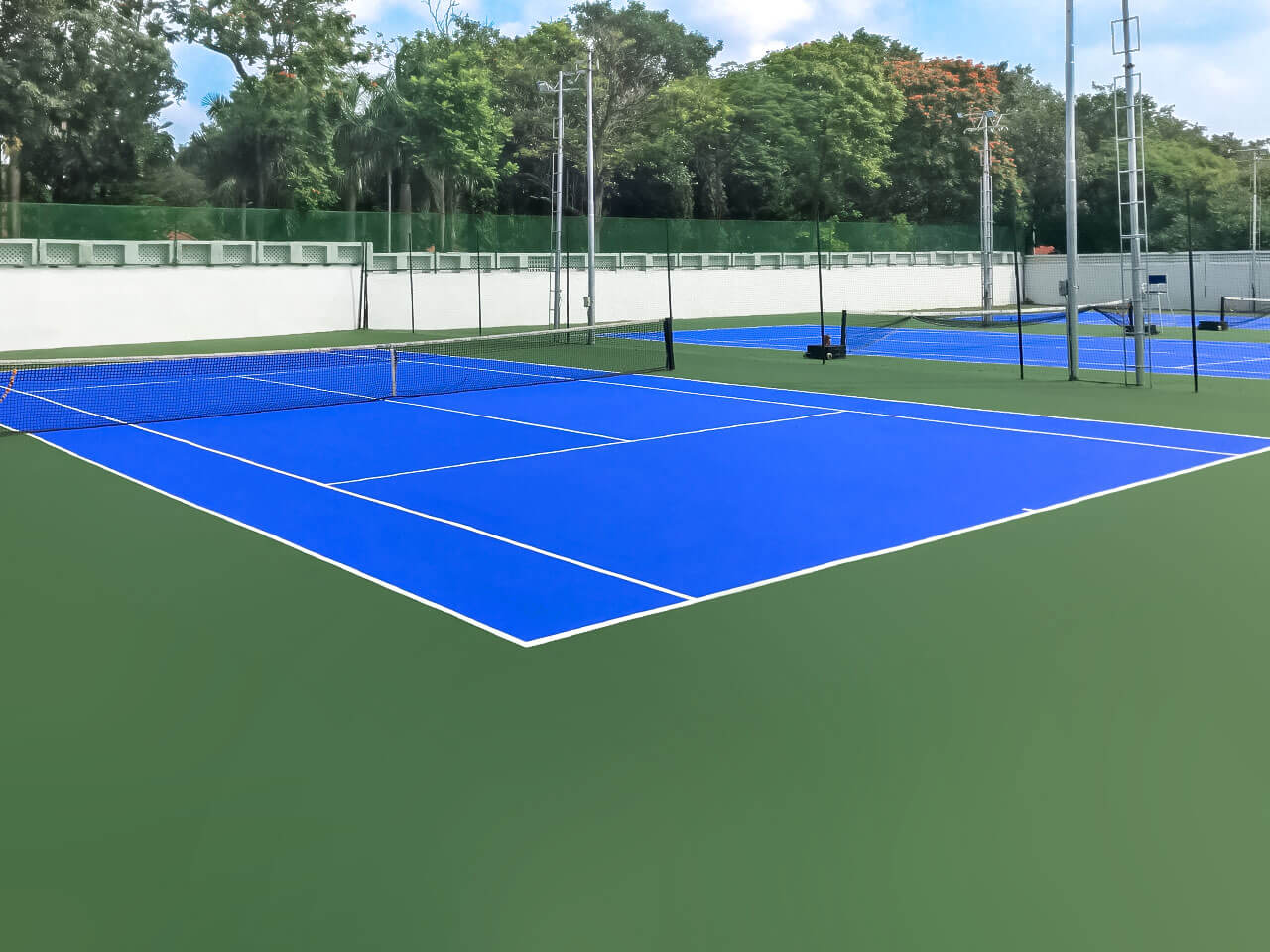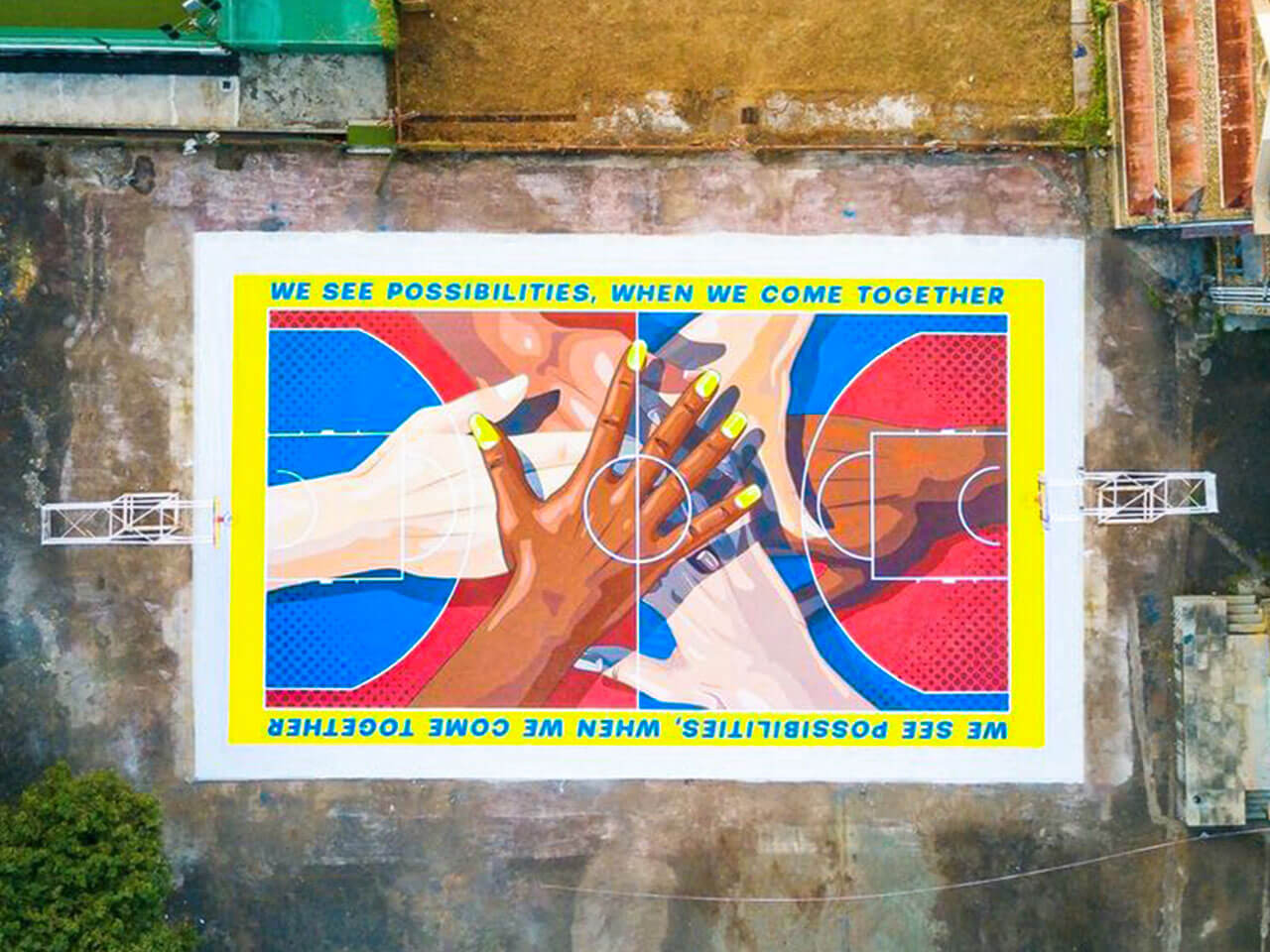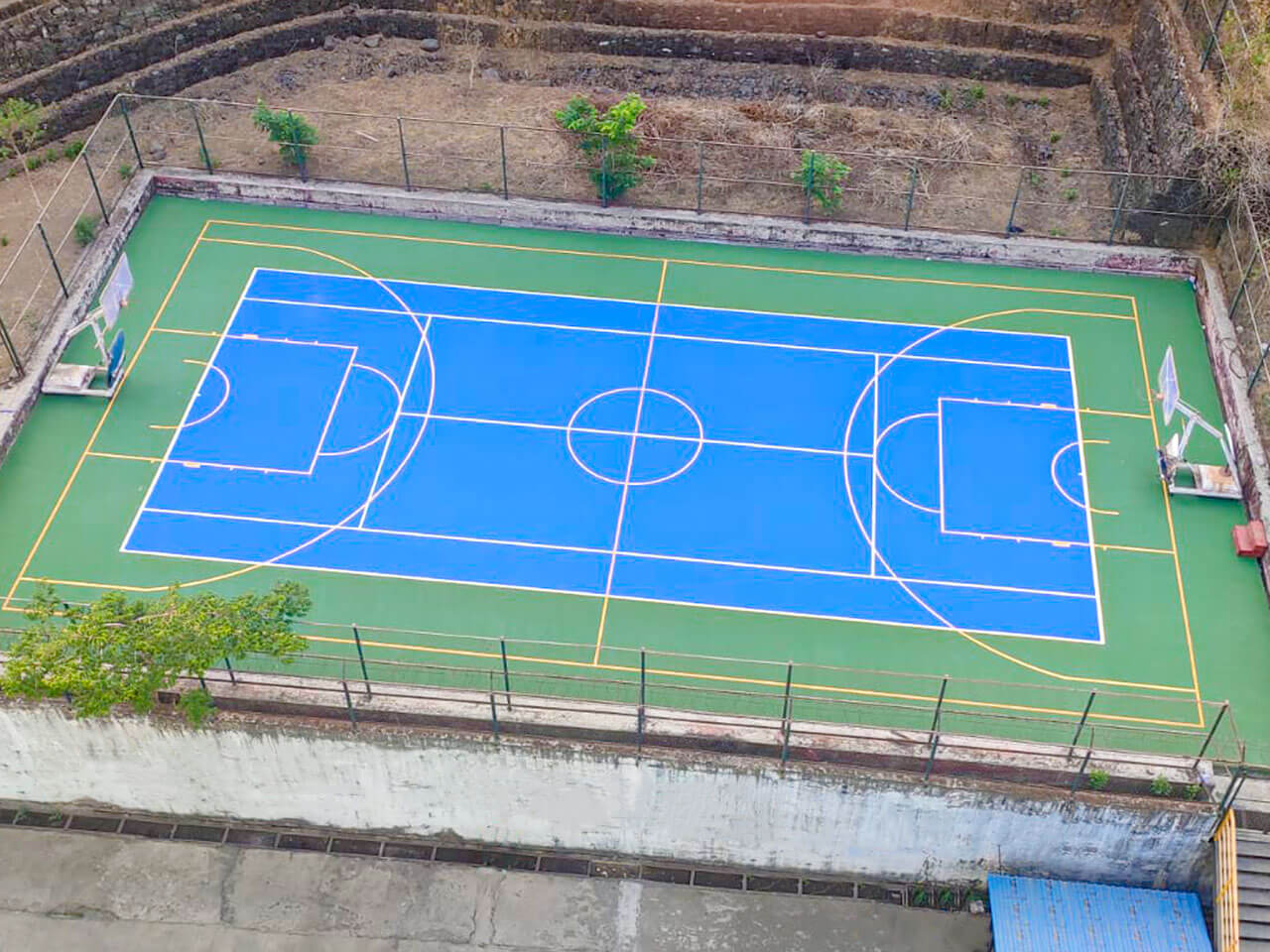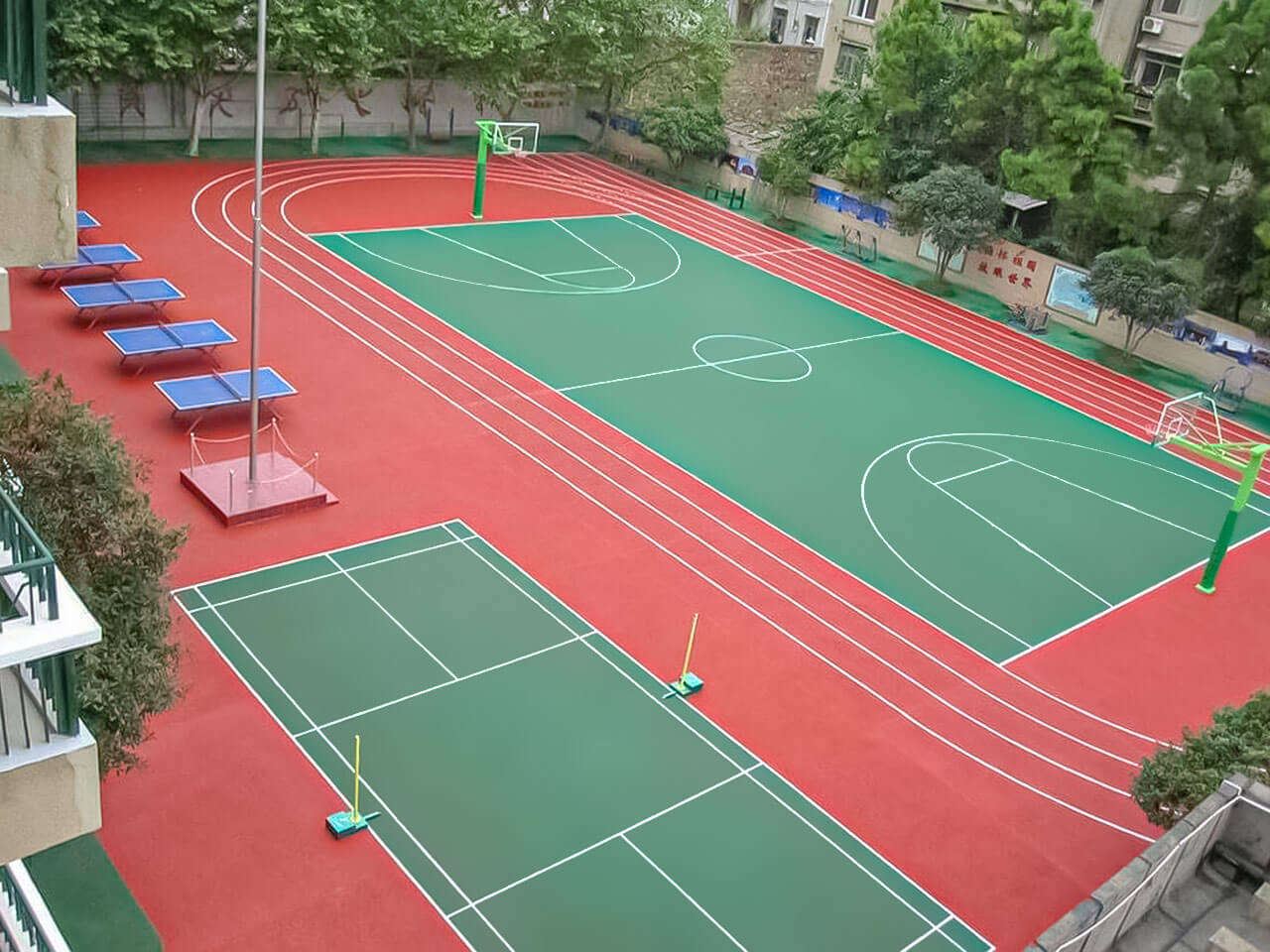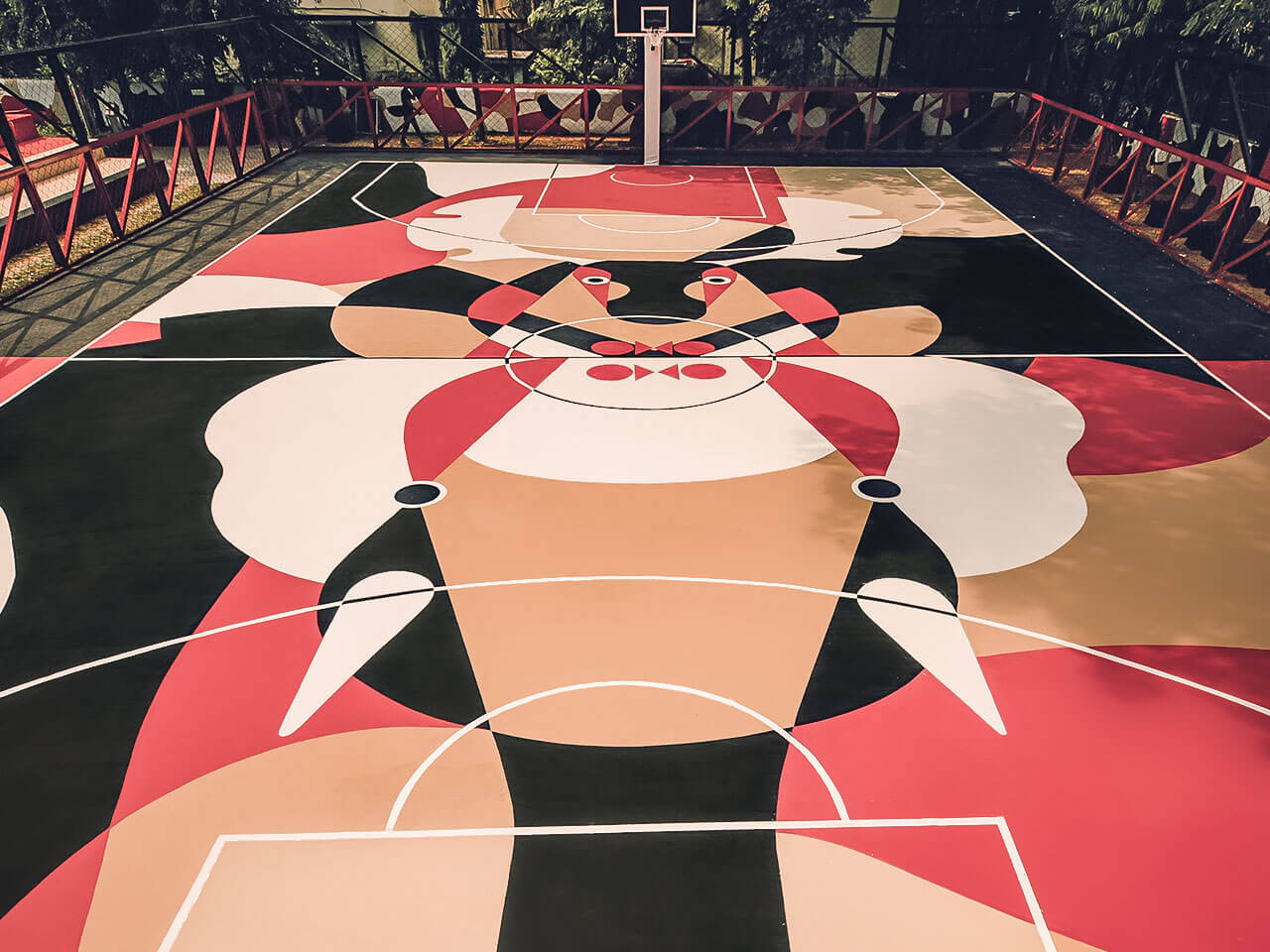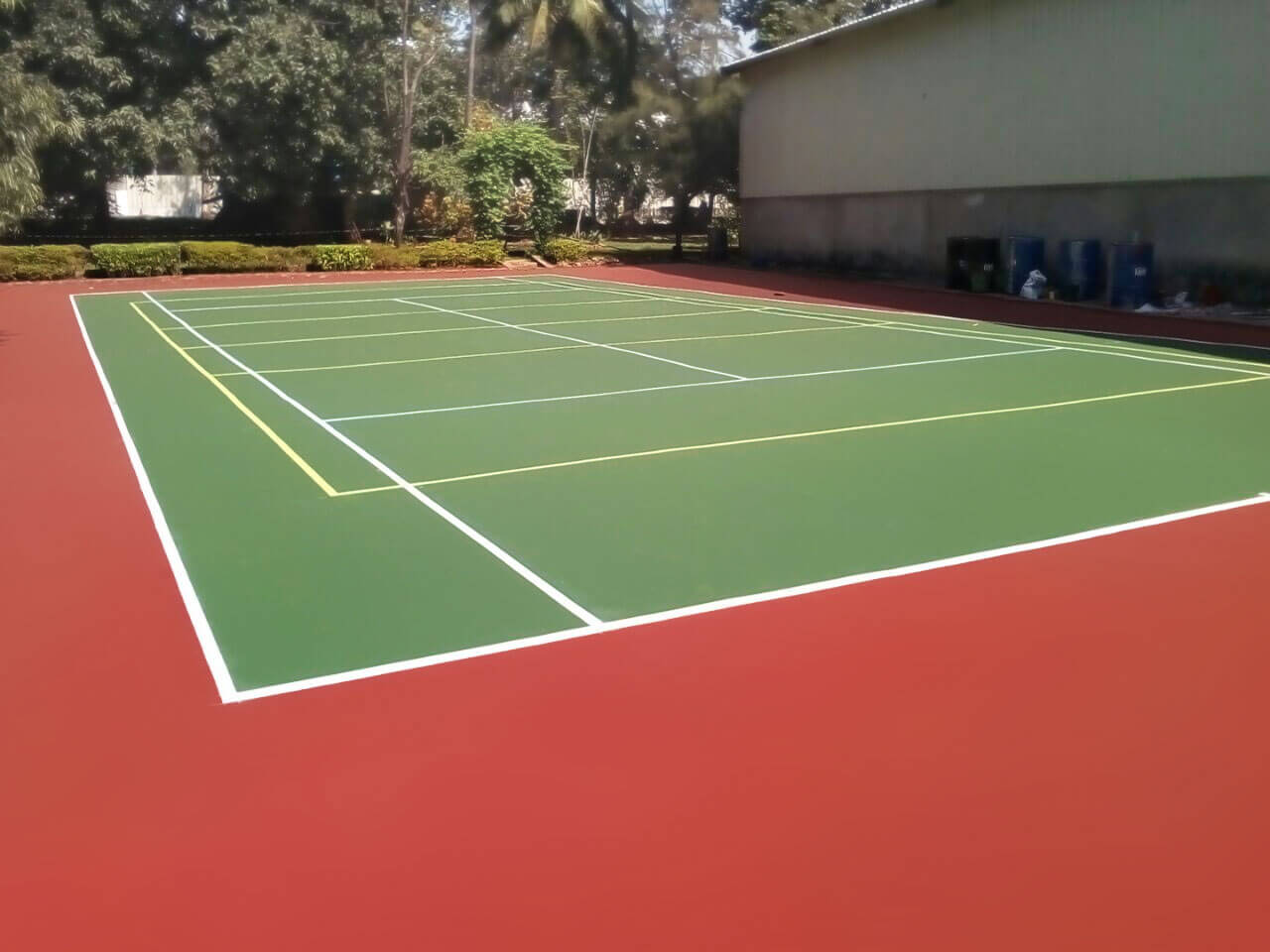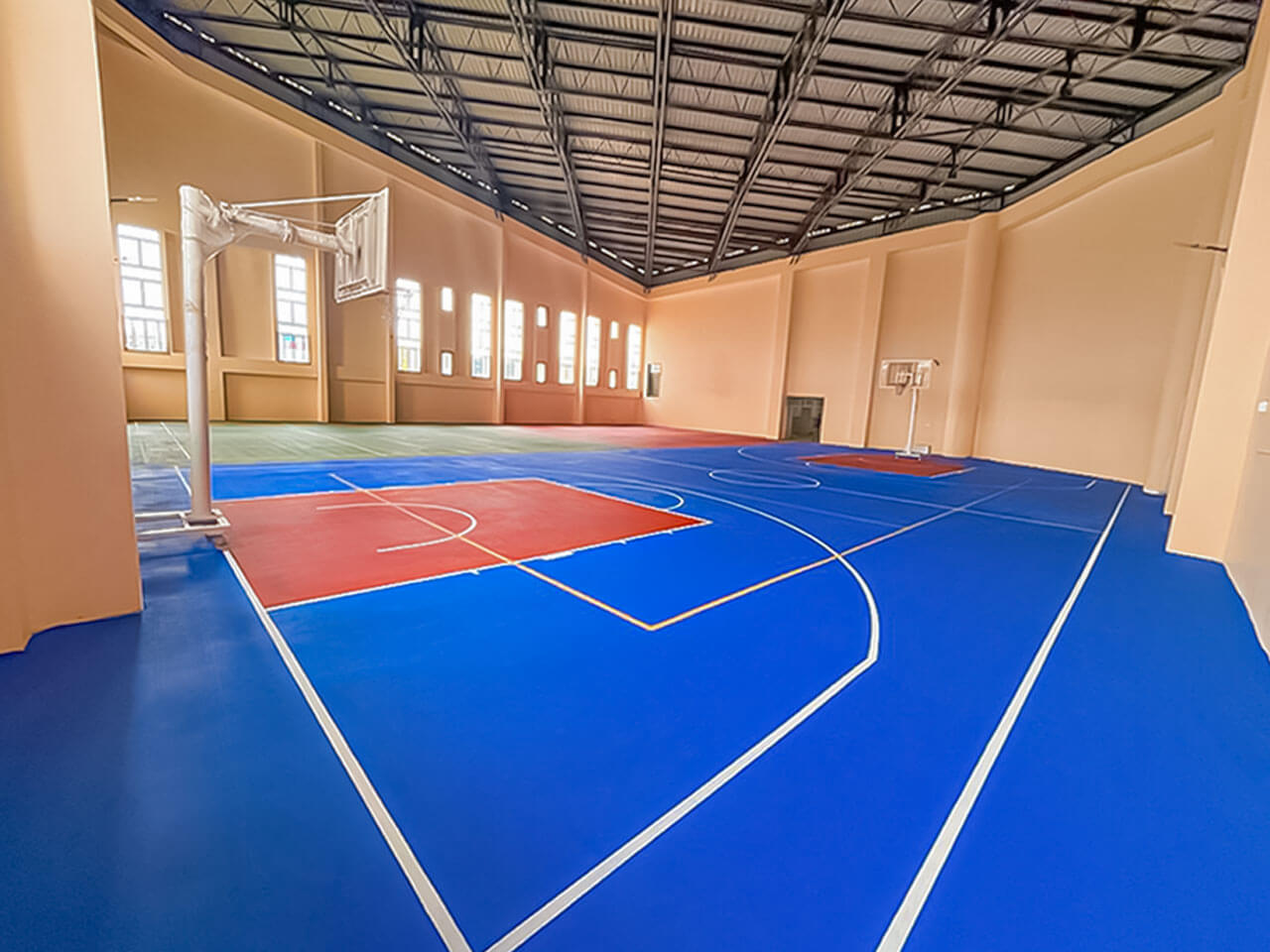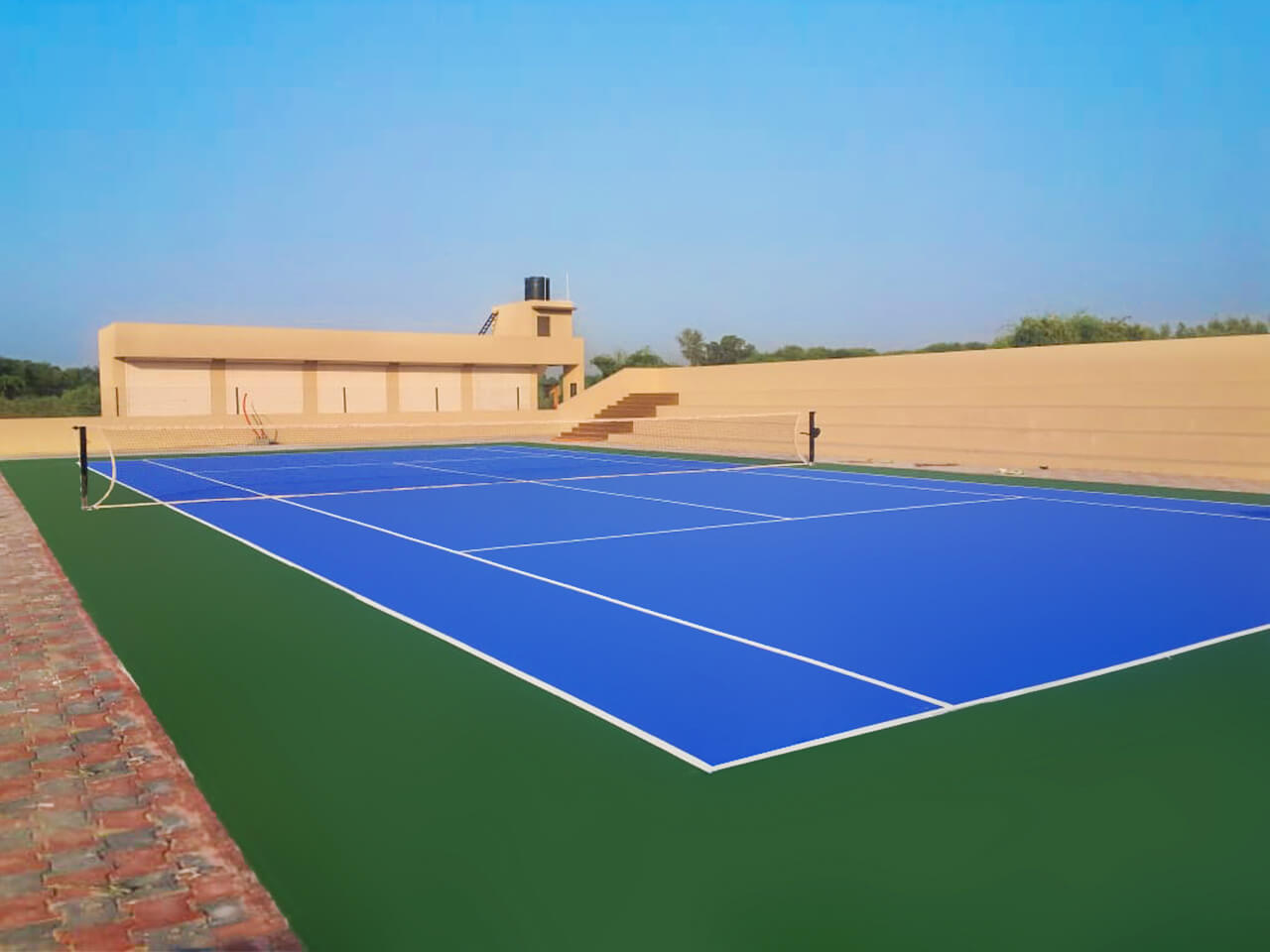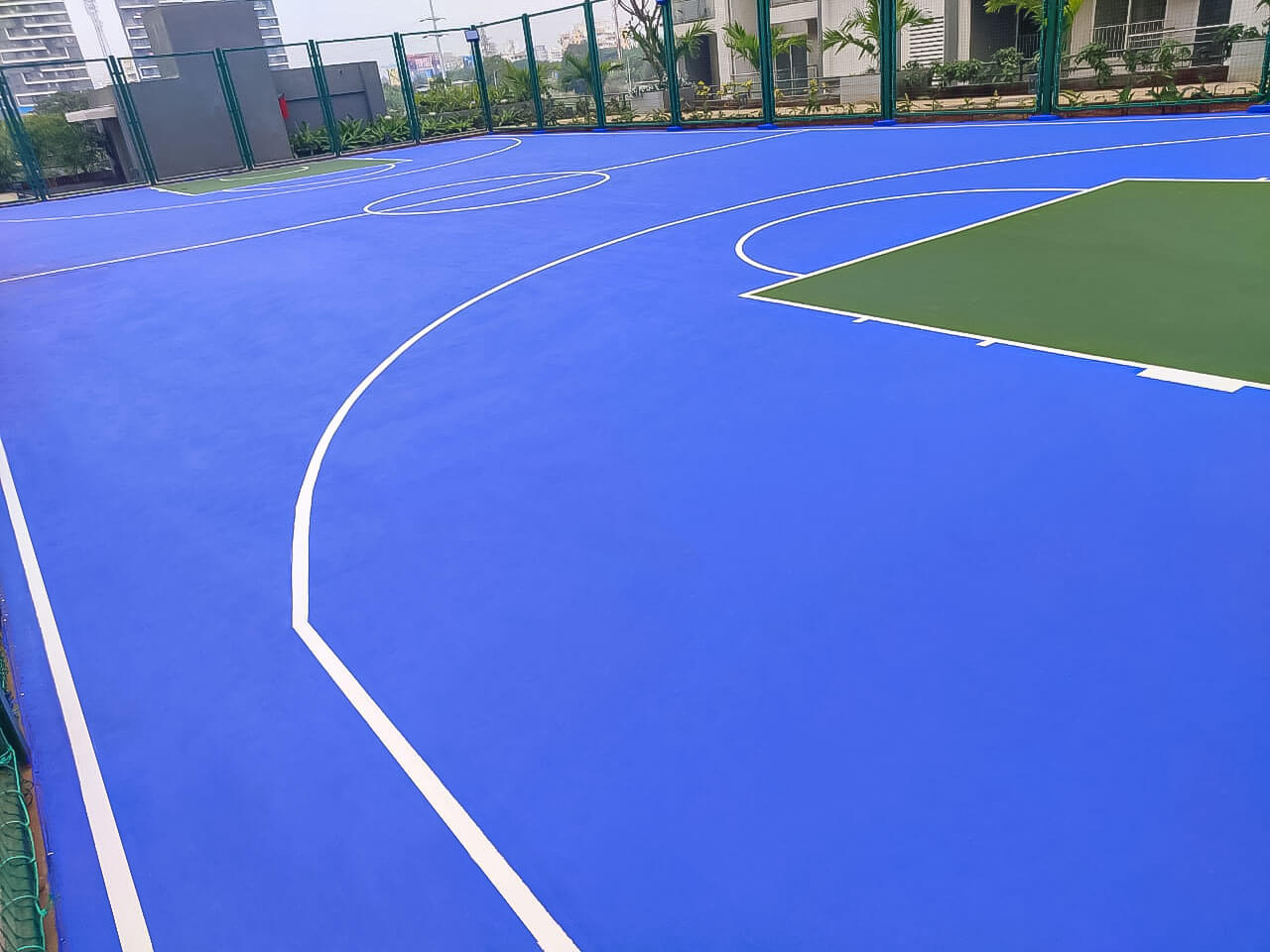 Ancillary Works
Fencing
Lighting requirements
Construction of drainage
Sub base work
Line marking
2D & 3D layout design and roll planning
Rayzon imports acrylic products from manufactures around the globe. All our acrylic flooring has a 2 years product warranty. Our in-house installation team have years of experience in acrylic flooring and provides you best and hassle free installation. Our acrylic product is approved by ITF and is proven to be the best outdoor flooring solution for majority of sports
Back to Flooring Solutions
Interested in kick-starting your sports infrastructure project?
Addressing all your sports infrastructure needs can never be so easy. Connect with us for A-Z sports solutions.
Contact us