Rayzon is one of the largest importer & service provider of sports turf in India. We are well aware that different sports requires different kind of playing surface that provides the best  ball-to-surface and player-to-surface interaction. Sports like football requires FIFA approved turf which has a pile height of minimum 40mm as compared to tennis which requires ITF approved turf which has a maximum pie height of 18mm. All our sports turf is approved & certified by world sporting organisations like FIFA, ITF, HIF, etc.
  Rayzon has an experienced in-house installation team who help in providing a turnkey solution for any kind of sports construction. They are equipments with all the skills and knowledge that is required for seamless installation of sports turf. We brings world-class design, pitch replacement technology, pitch installation and maintenance. We provide complete service from design to consultancy through customised solutions and turnkey projects.
  We have supplied and installed more than 40 lakh sq.ft. pan India as well as outside India. In India we have supplied and installed in all metro cities like Mumbai, Delhi, Bangalore, Hyderabad, Chennai, Kolkata, etc. and even in tier 2 cities like Nagpur, Pune, Indore, Kerala, Telangana, Bhopal, etc. We have also exported our services in neighbouring countries like Bhutan, Meghalaya, Nepal, etc. We also have a strong distributor network across India. Rayzon is always driven to provide high quality, sustainable and high performance with the sports turf surface. We make sure that the field is FIFA tested after the pitch installation.
Some important factors:
Improved longevity
Improved playing performance
Resistance to difficult climatic conditions
Ideal for covered or steep-sided stadia
Low maintenance costs
Longer playing hours
Multi-usage (training sessions, events etc.)
Easier to maintain than traditional fibrillated surfaces
Available Flooring Solutions
Kick-Start Your
Sports Infrastructure Project!
Request for a
free consultation!
Rayturf Max60 - Rugby/ Football
Synthetic turf for football and Rugby that we provide is "Rayturf Max60" sport turf is one of the most premium product. It is certified by World Rugby & FIFA  with a pile height of 60mm provides best ball to surface & player to surface interaction which is ideal for sports like football & Rugby. Rayzon is affiliated with Act Global who are pioneers in manufacturing artificial turf.
Rayturf Pro50 - Football/ Futsal
Rayturf Pro50 sports turf commonly known as football infill turf is one of the most popular & successful product imported, supplied and installed by Rayzon. With a pile height of 50mm it is mostly used in schools, colleges, sports clubs, commercial purpose etc. It is majorly installed in Football & Futsal grounds. We have different variety of products under this category like different Backing (Latex/PU), different DTEX (12000, 14000, 17000), dual tone or bicolour, standard or Tencate yarn etc and all of the above turf is FIFA approved.
Rayturf Elite40 - Futsal/ Volleyball/ Handball
Futsal has gained a lot of popularity in recent years. Our hybrid turf has been proven as one of the best multi sports turf product for different sports. You can use this product for multiple other sports as well like volleyball & handball. It has a decent pile height of 40mm high quality SBR & silica sand infill makes it ideal for all above mentioned sport.
Rayturf Star15 - Cricket/ Tennis/ Badminton/ Golf
Rayturf Star15 is the best  multipurpose turf which can be used for all sports like cricket, tennis, volleyball, golf, badminton, basketball, hockey etc. It has a shorter pile height of 15mm which gives natural ball bounce for all sports. It is ITF approved and doesn't require any kind of infill.
Suggested Sports:
Football
Hockey
Cricket
Tennis
Golf
Volleyball
Handball
Rugby
Product USP
Multiple yarn thickness

Resistant to wear & tear

Good ball-to-surface & player-to-surface interaction
UV / Water/ Heat resistant

Good shock absorption, slip resistant & anti abrasion

Easy installation and Low maintenance
Product technical specifications
5 years warranty
High quality polyethylene monofilament yarn
Triple "W-weaving" technique
Undergoes slop, evenness & base permeability test
3 layered backing
PROMINENT PROJECTS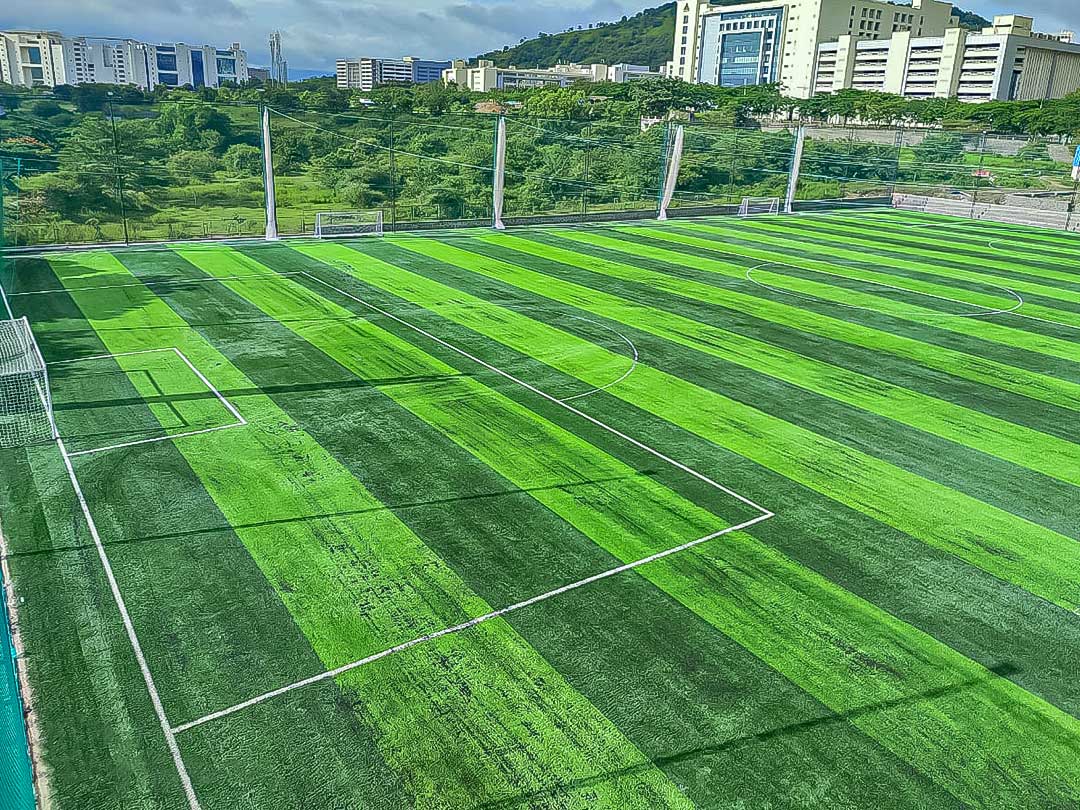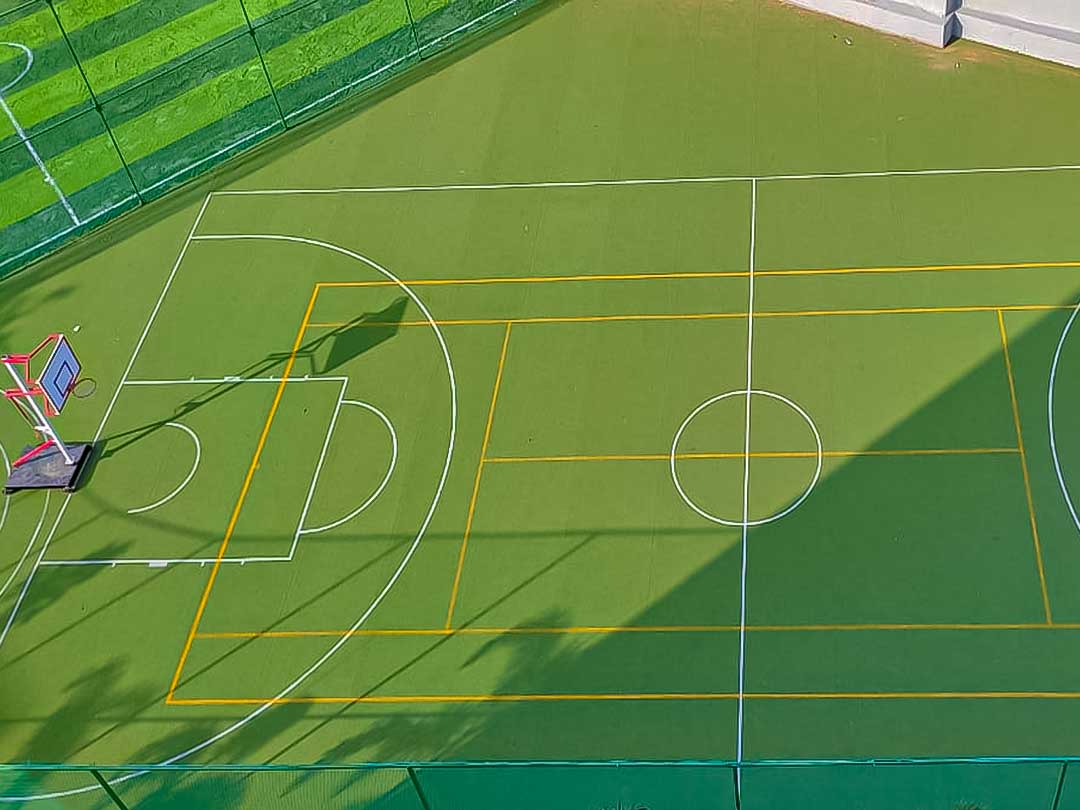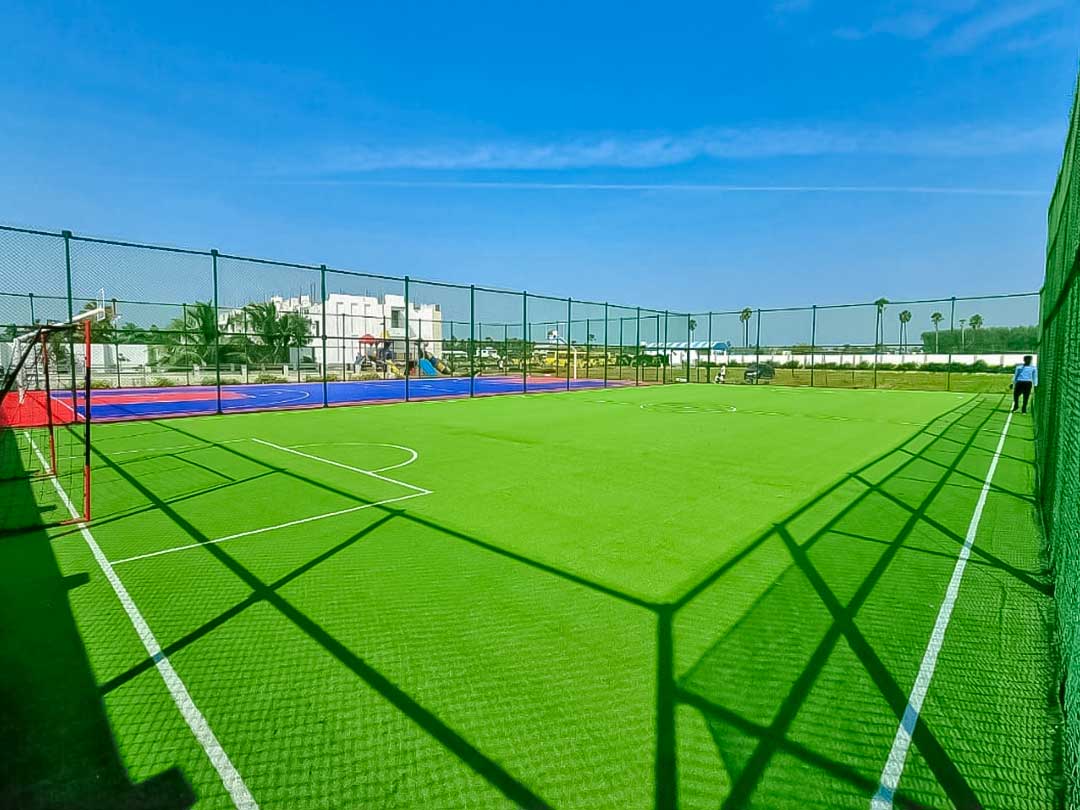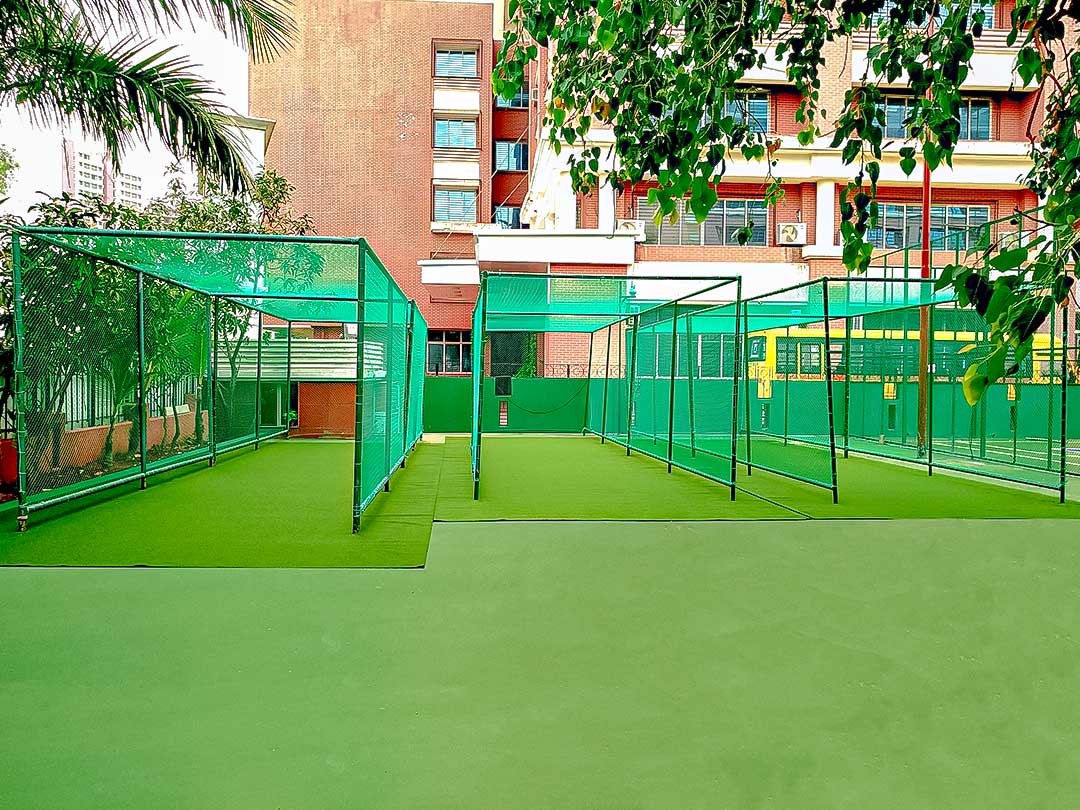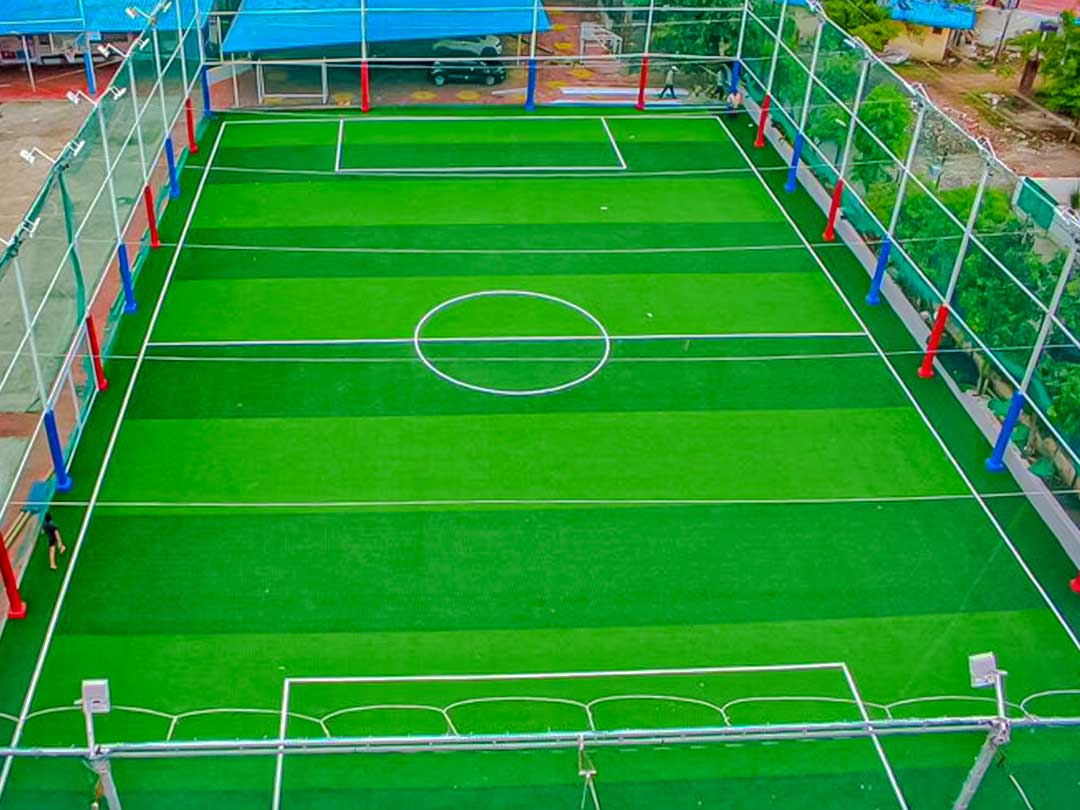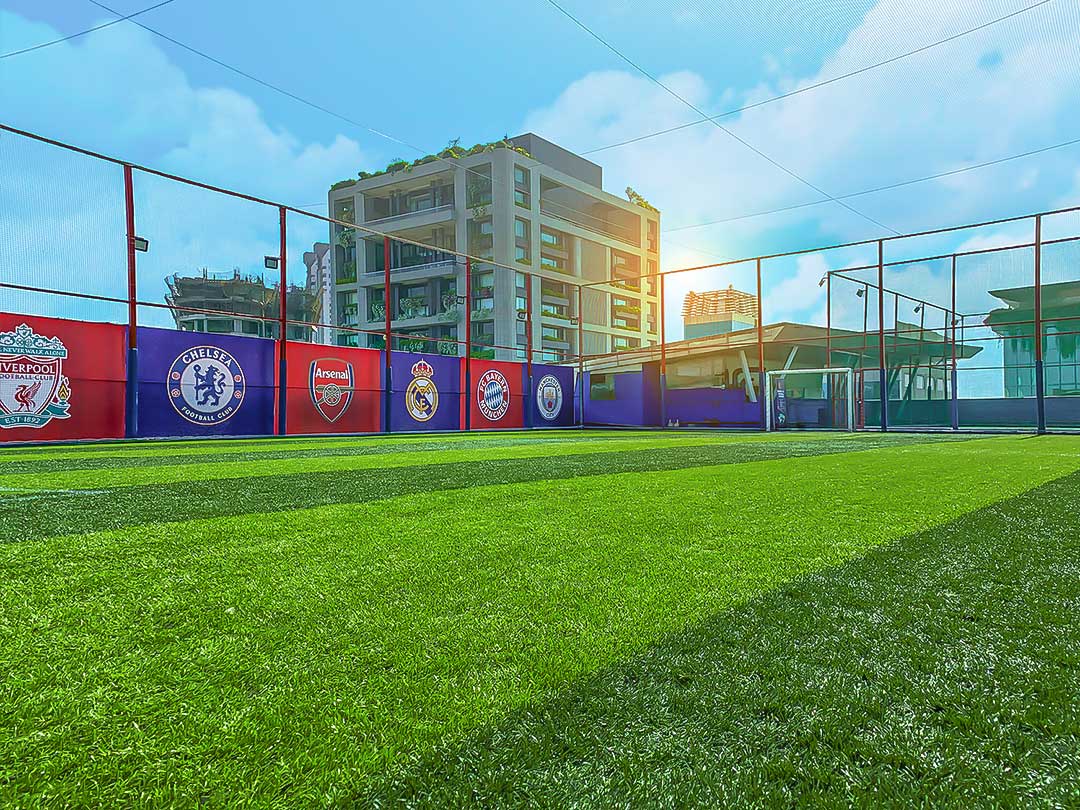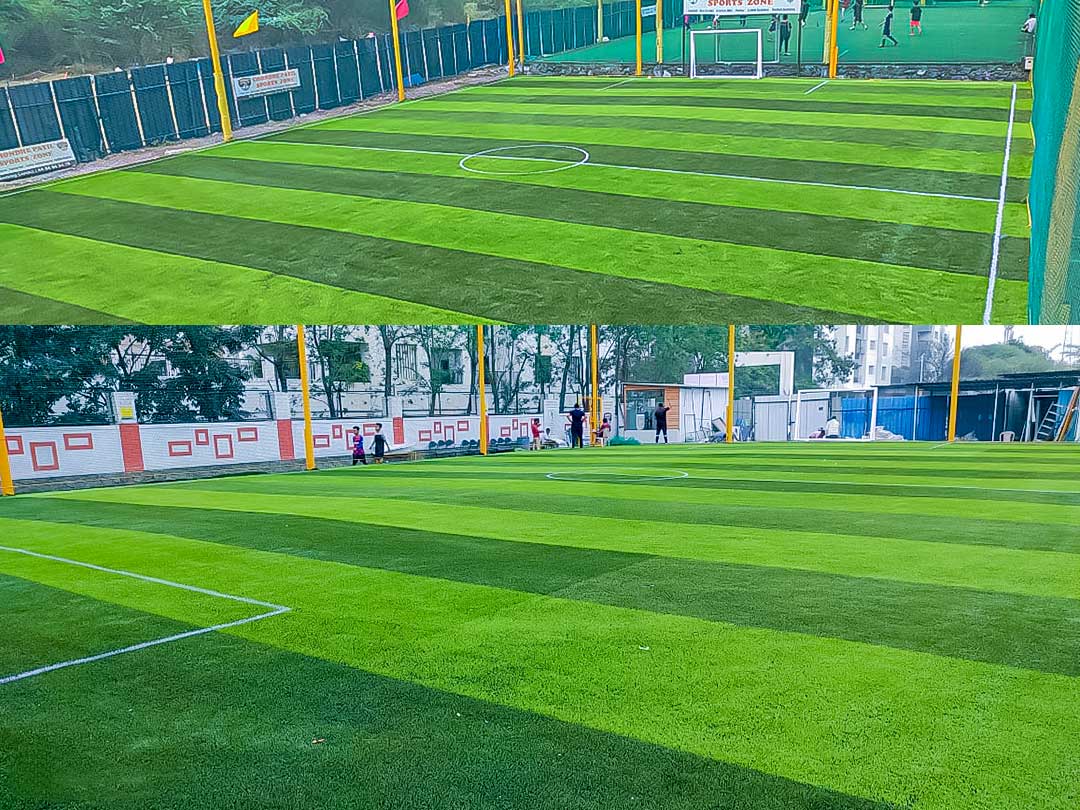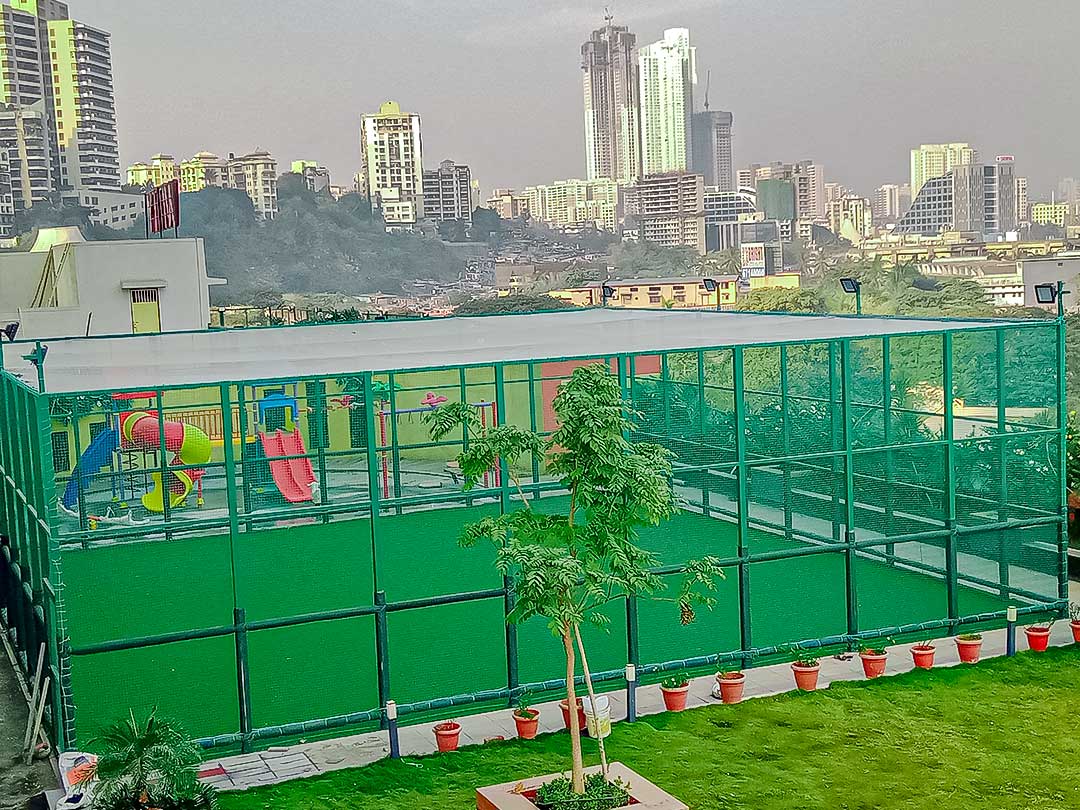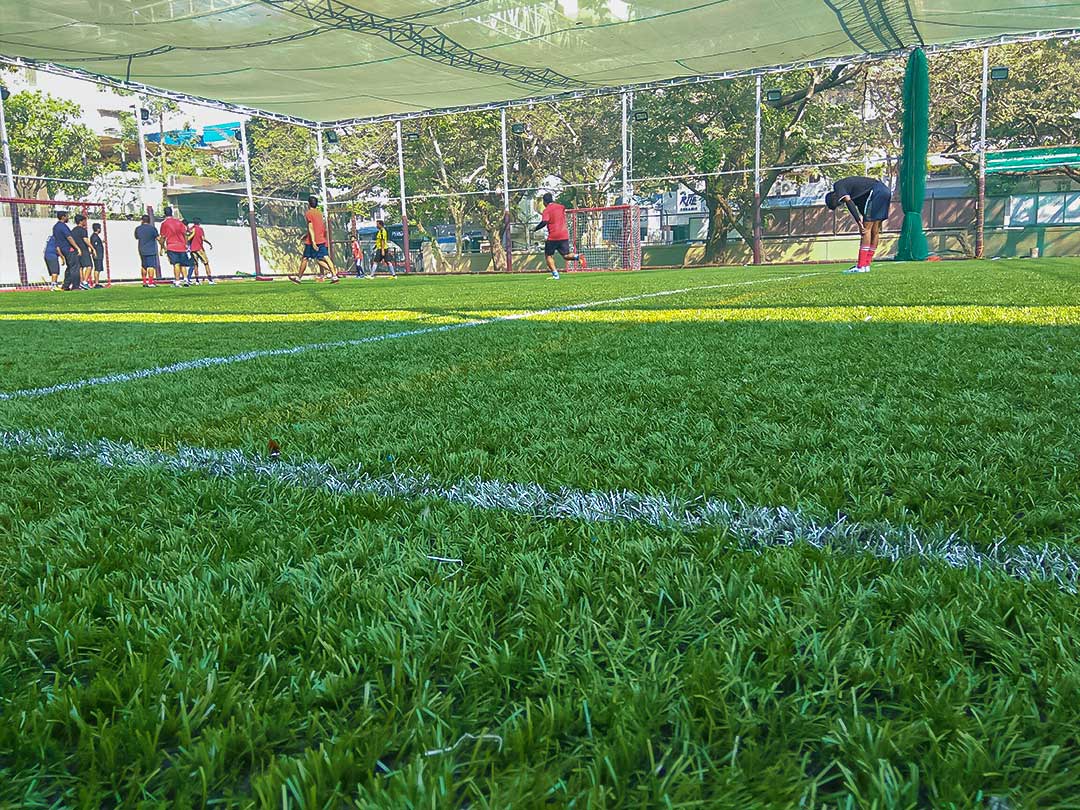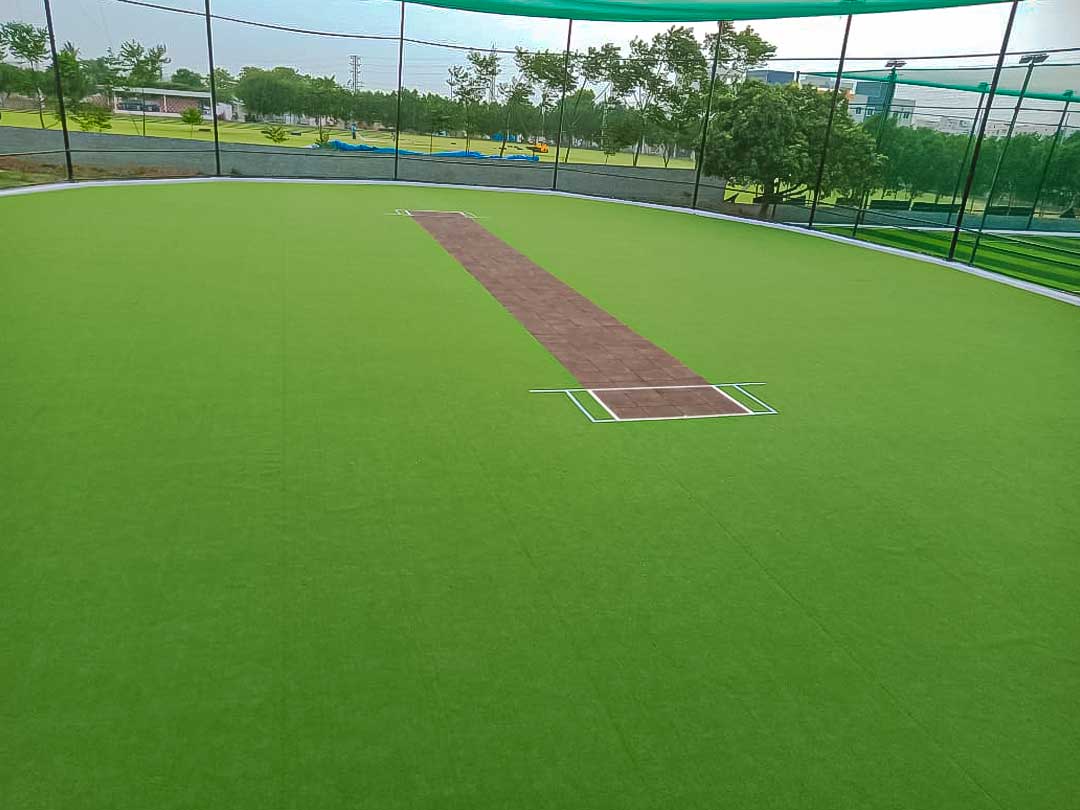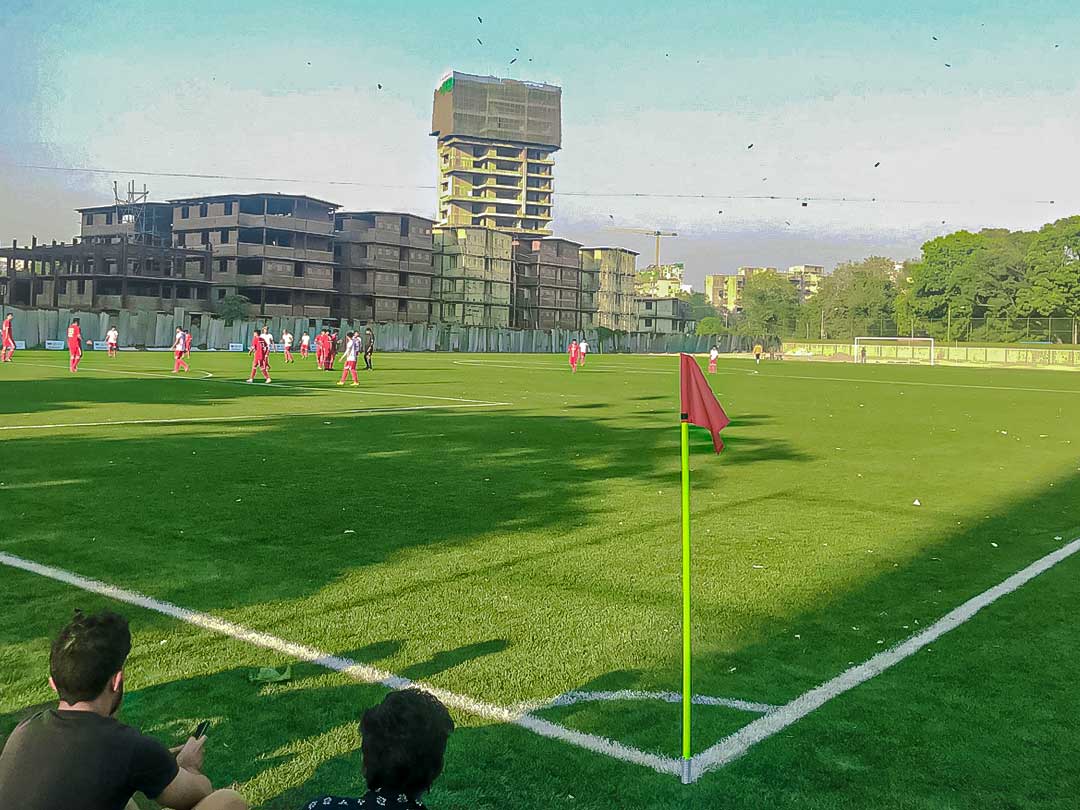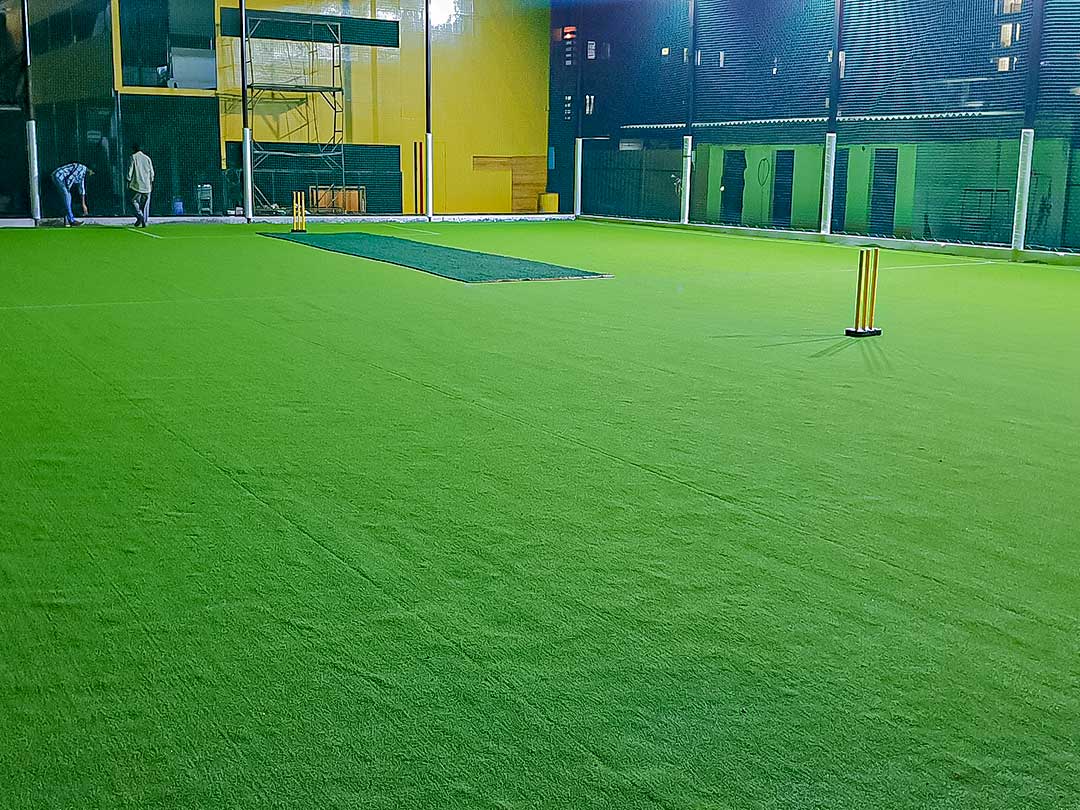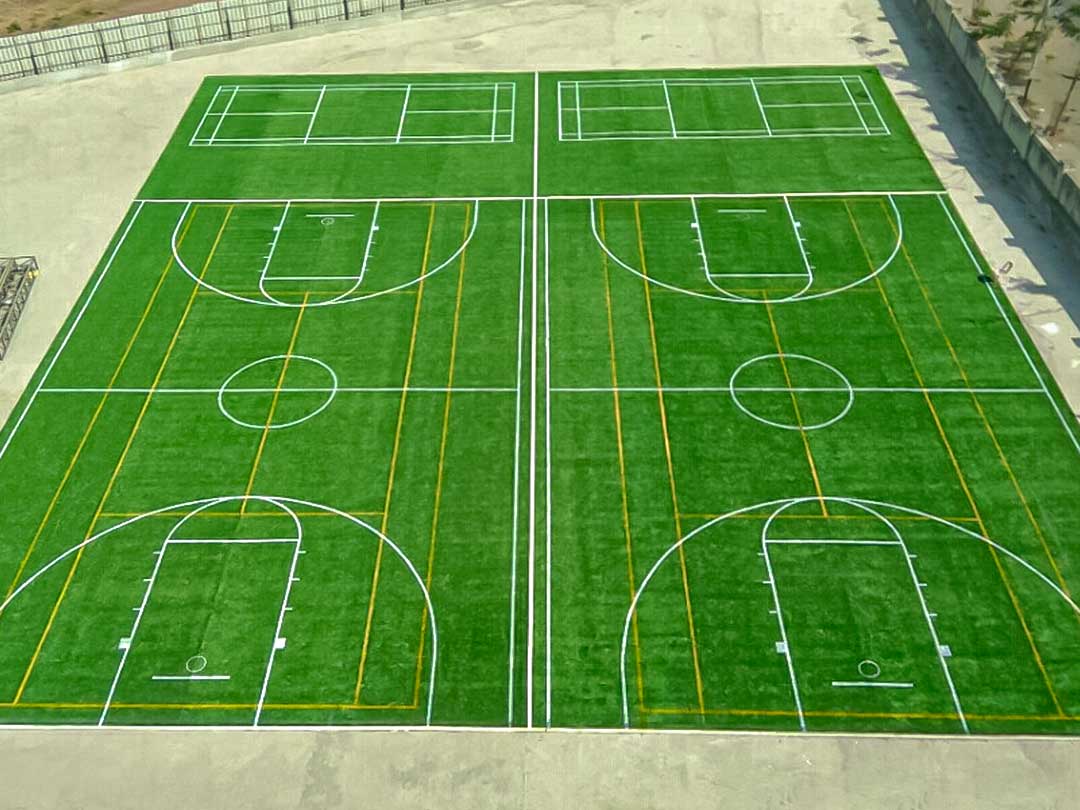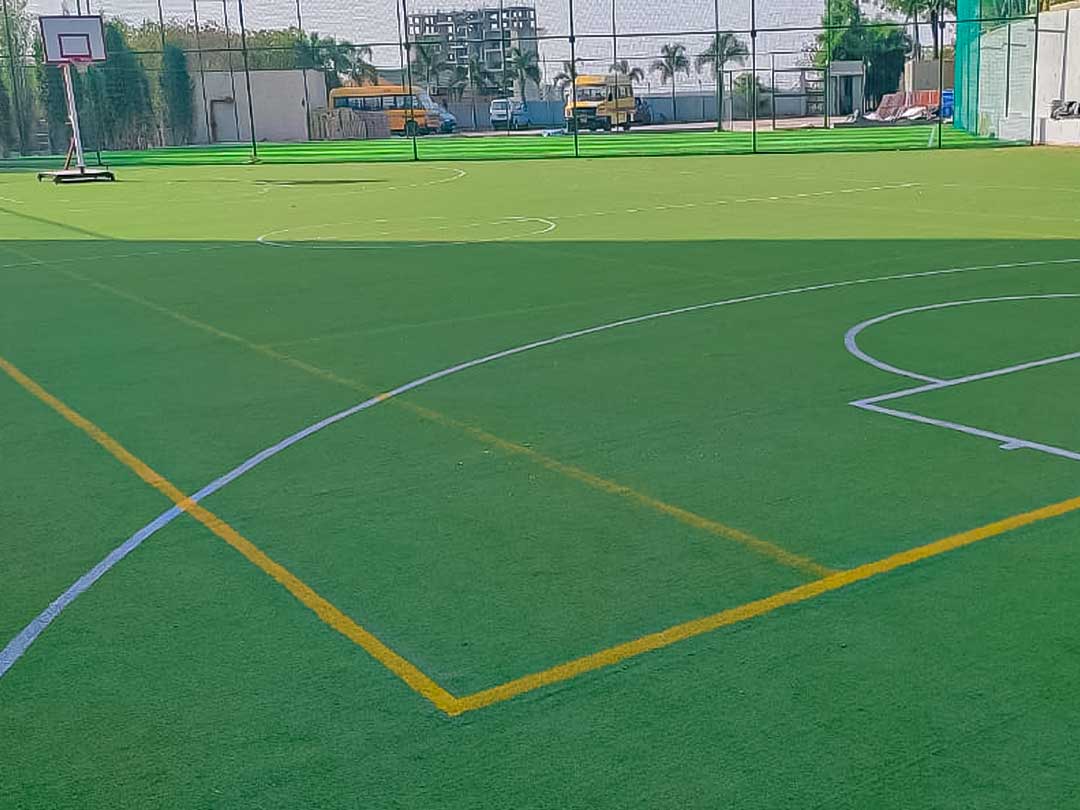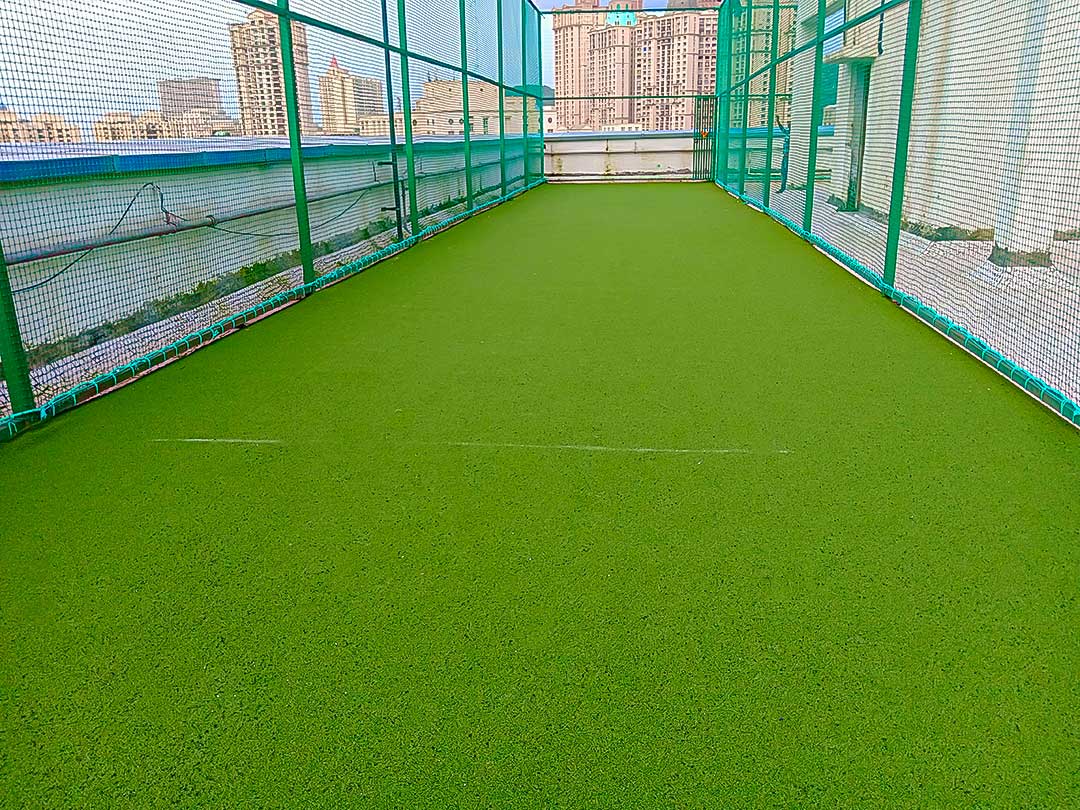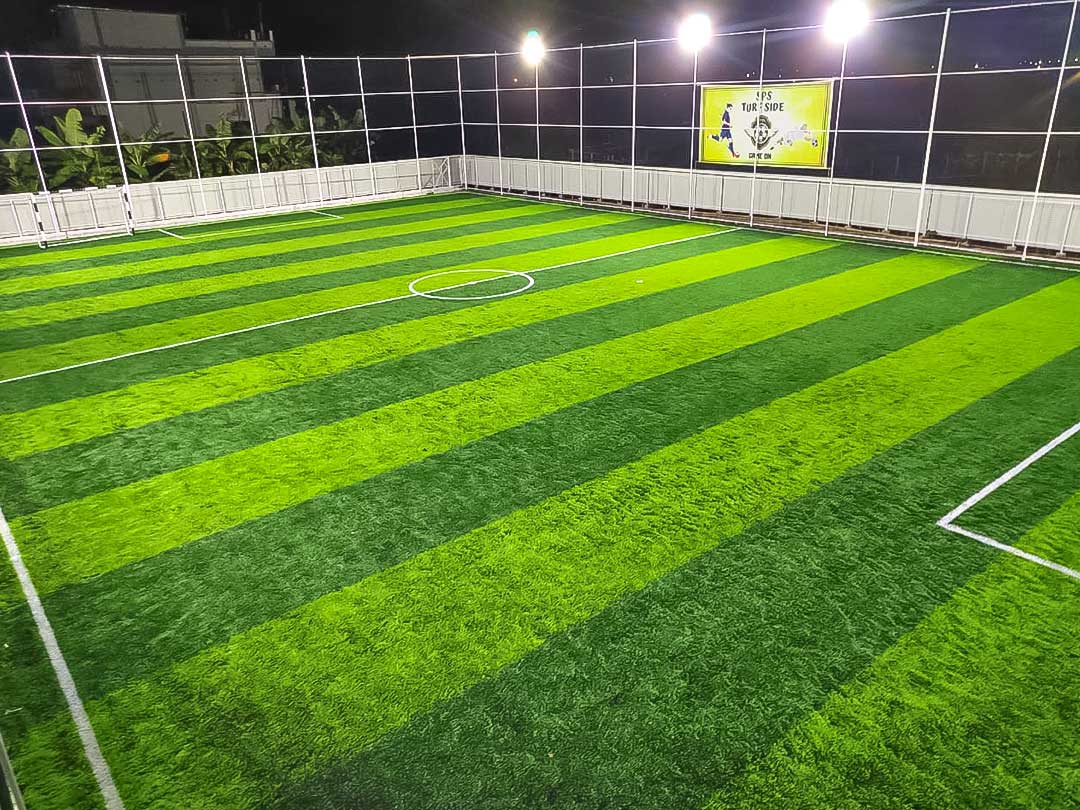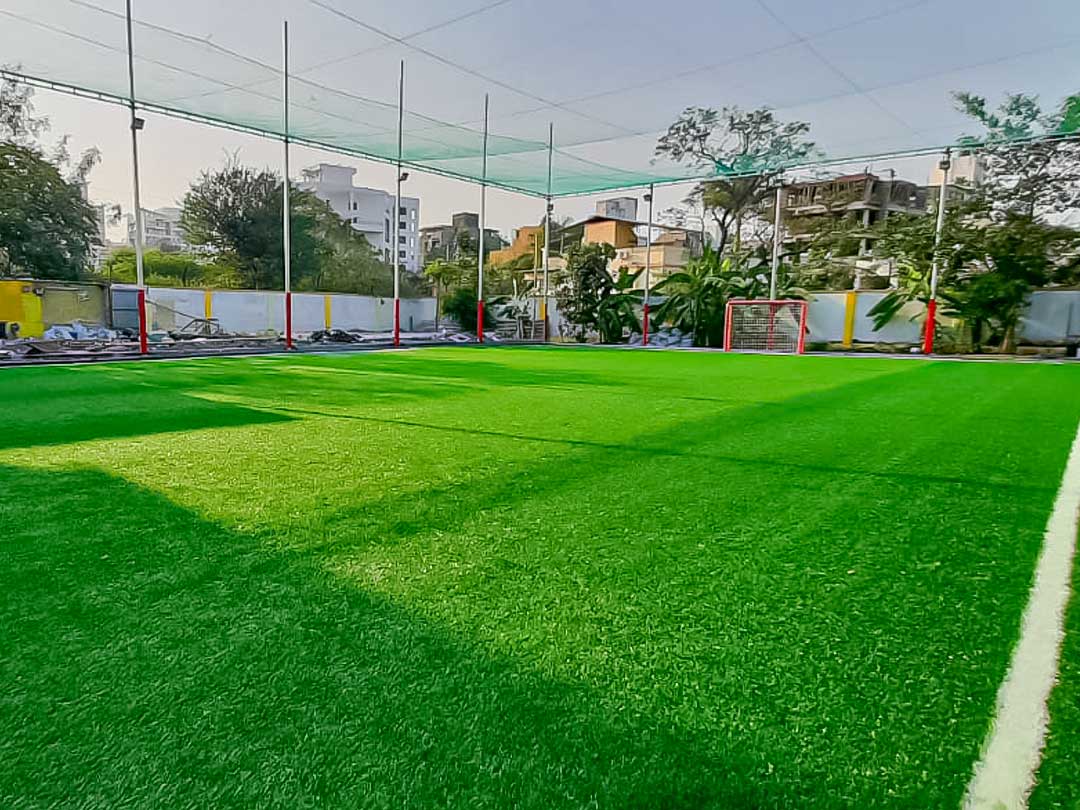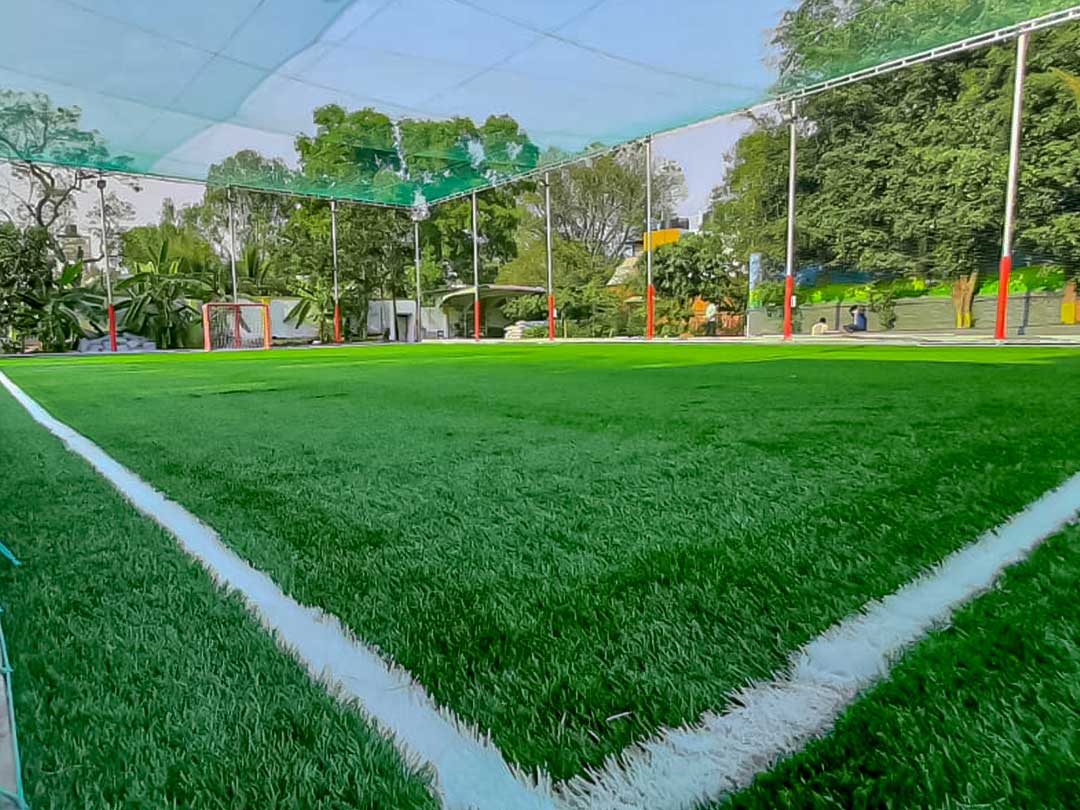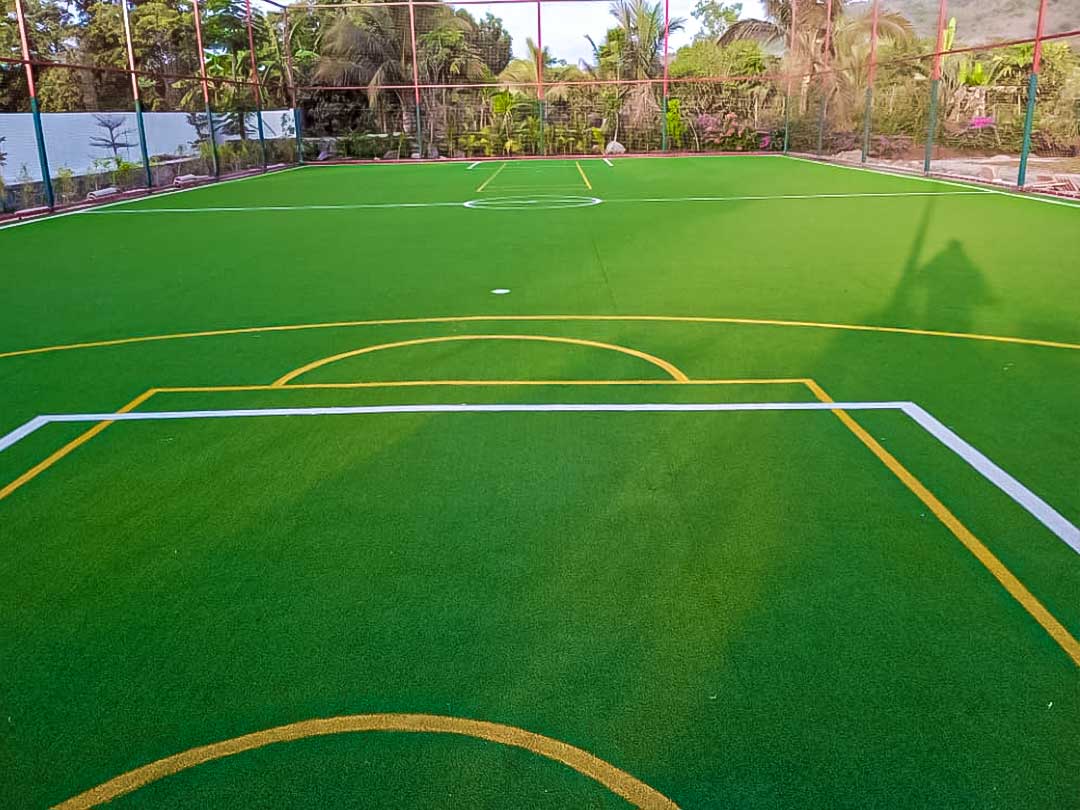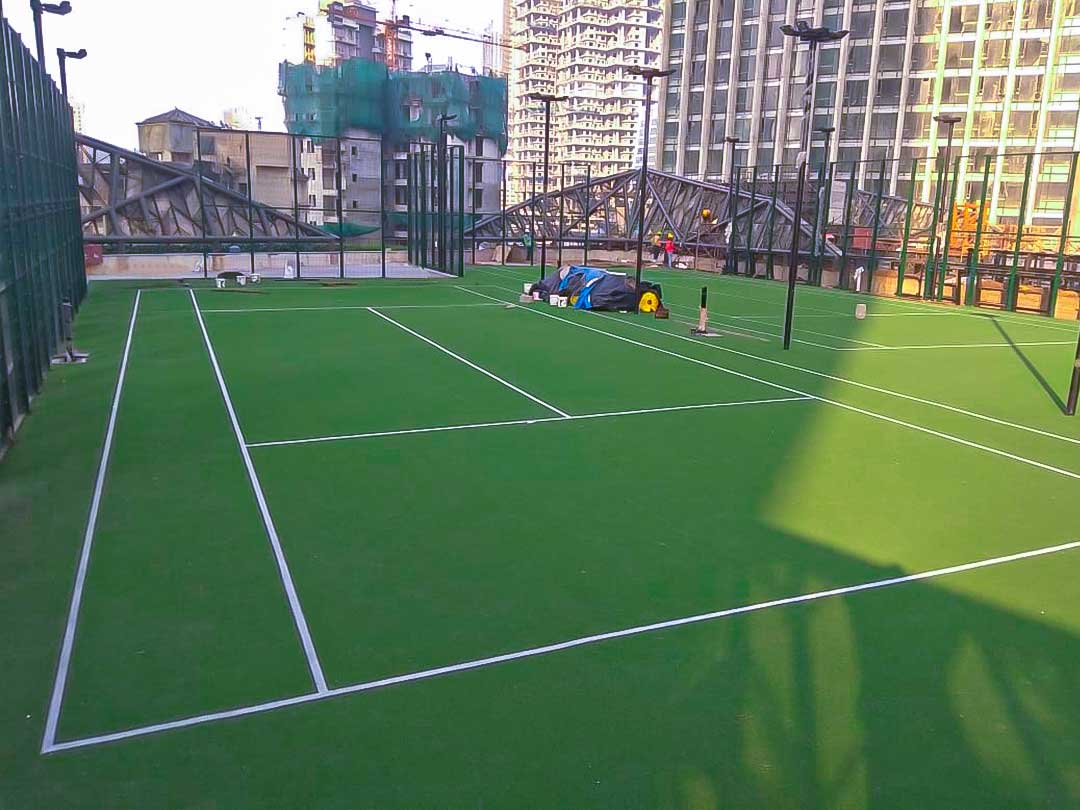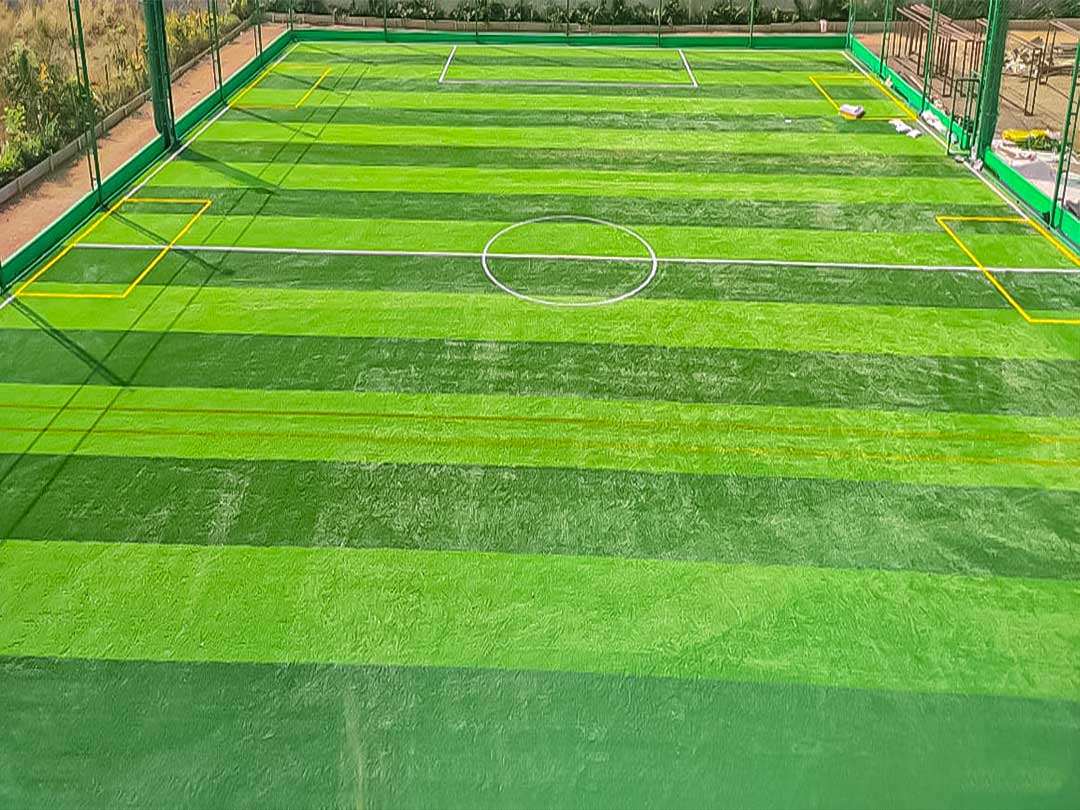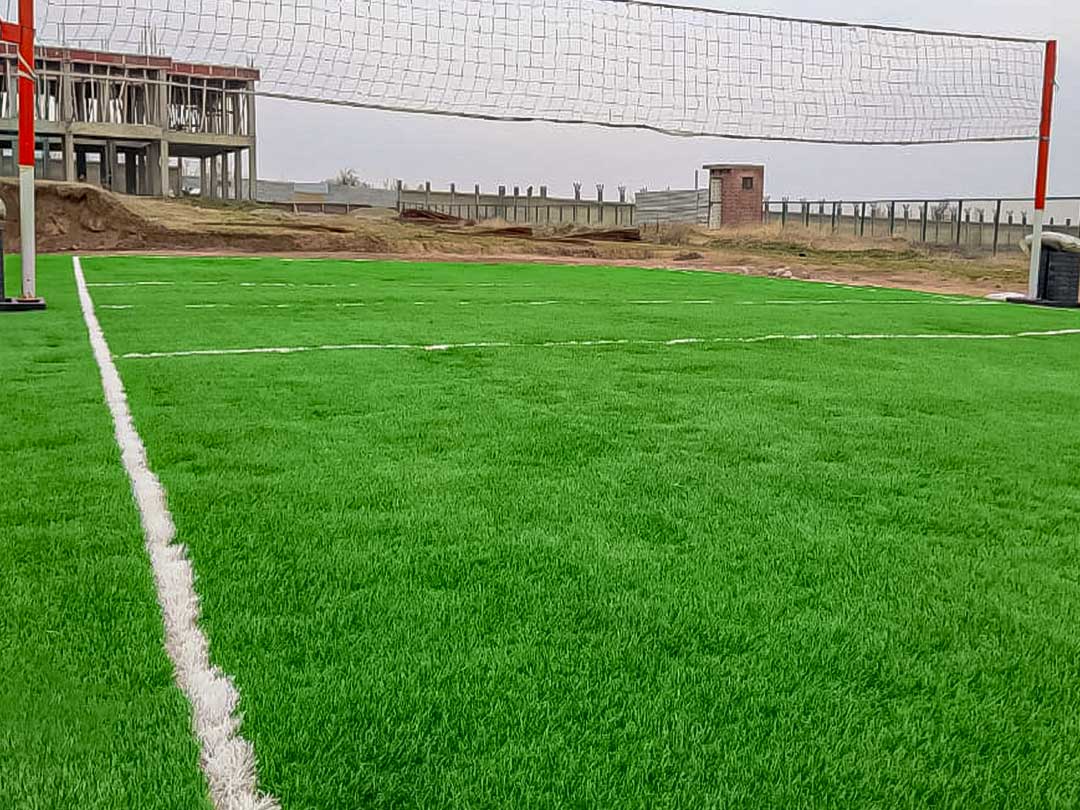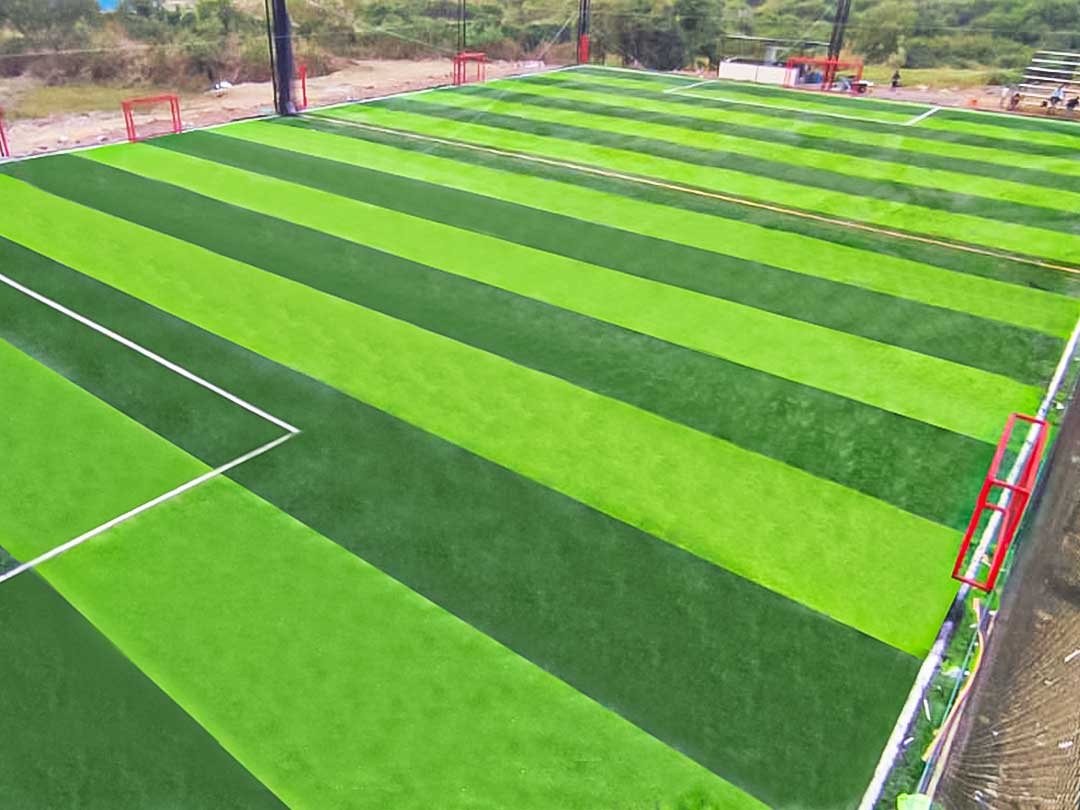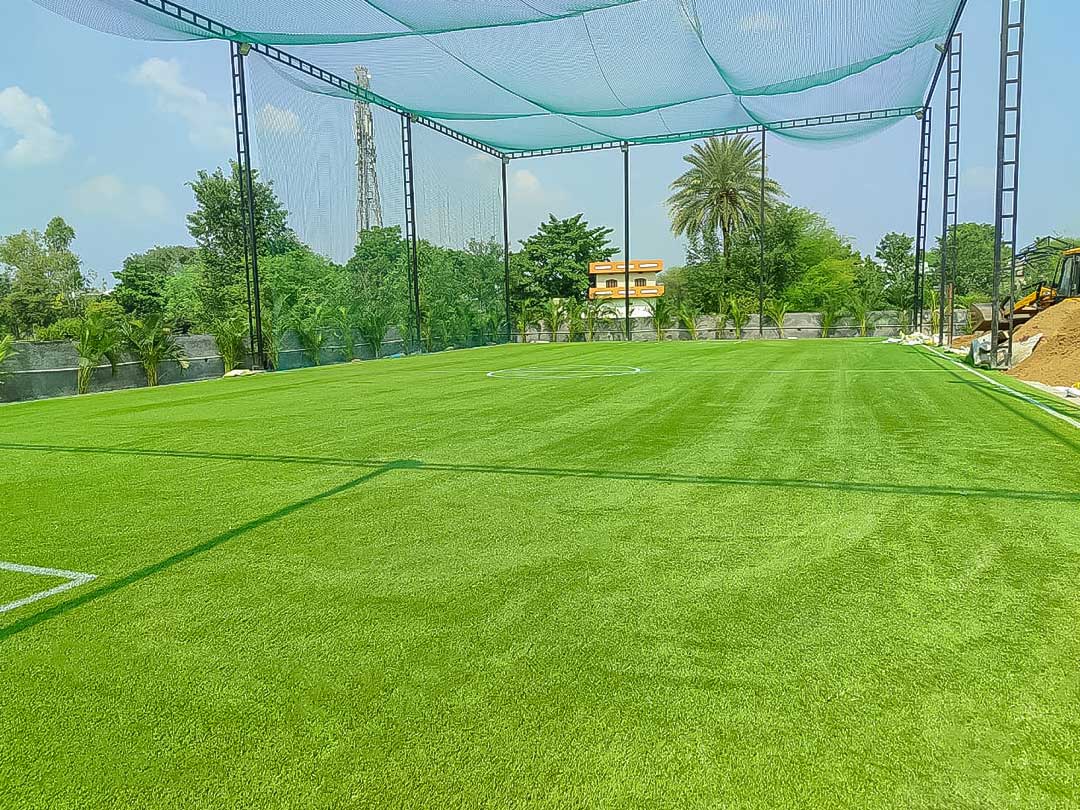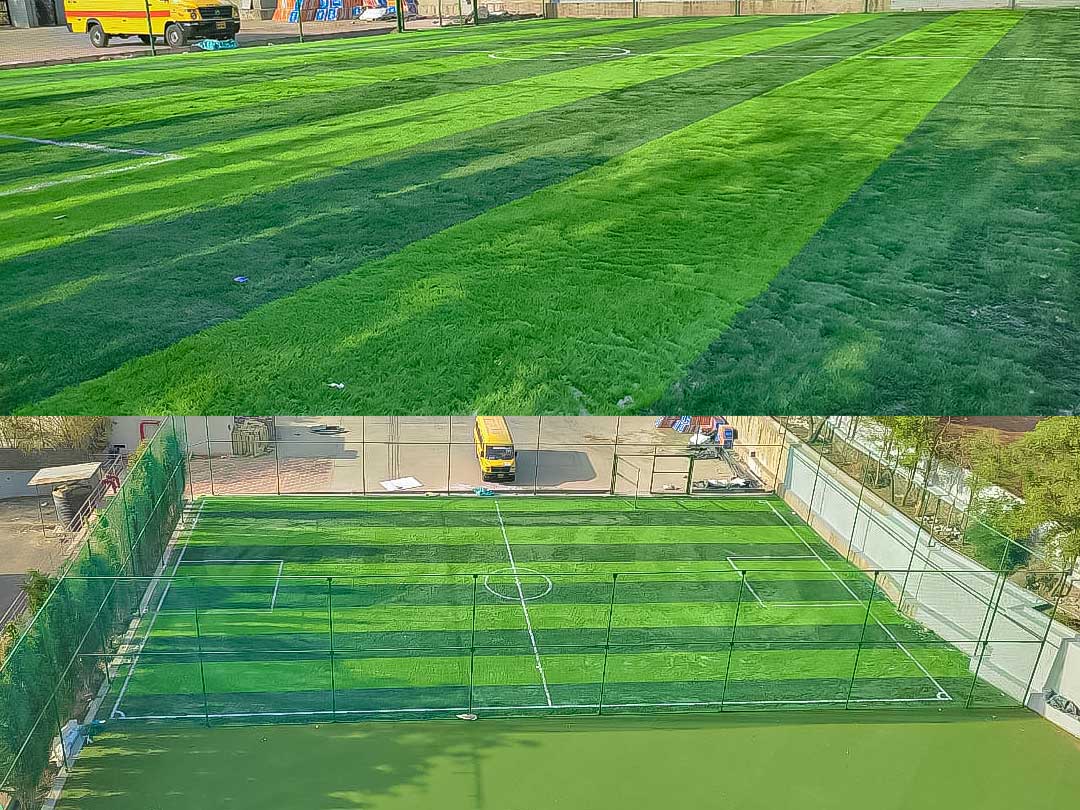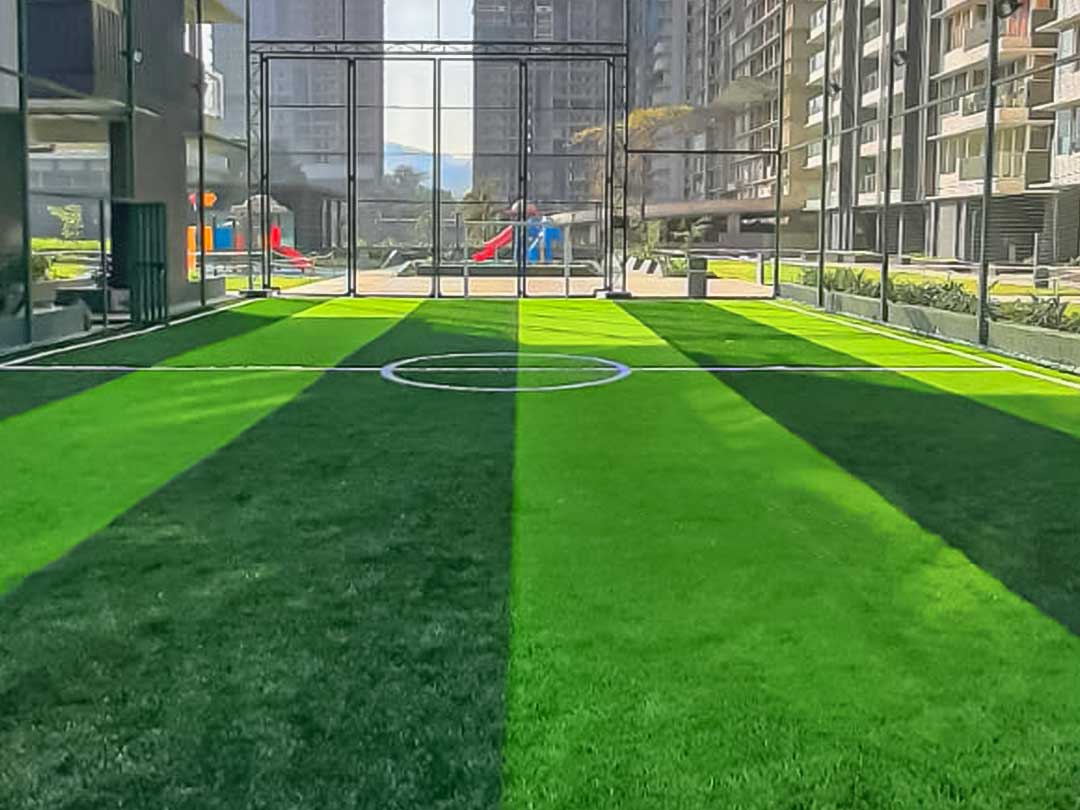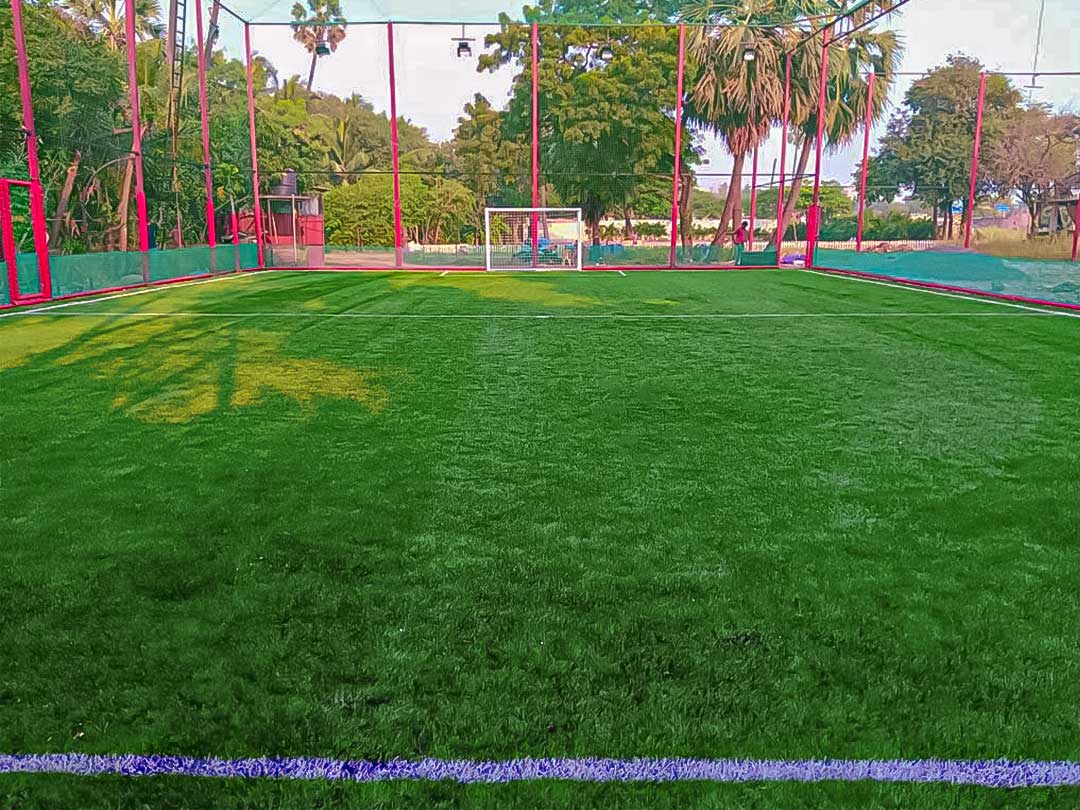 Ancillary Works
Fencing
Lighting requirements
Construction of drainage
Sub base work
Line marking
2D & 3D layout design and roll planning
Rayzon brings world-class design & build, pitch replacement technology, pitch installation and maintenance. We provide complete service from design to consultancy through customised solutions and turnkey projects.
Back to Flooring Solutions
Interested in kick-starting your sports infrastructure project?
Addressing all your sports infrastructure needs can never be so easy. Connect with us for A-Z sports solutions.
Contact us