Rayzon PP tiles are gaining huge popularity among the various outdoor flooring options available. The high-quality plastic used is highly sustainable and long-lasting. This product is portable and gives the flexibility to the customer to choose the desired design pattern. It can be installed as per the convenience and requirement. We are always keen in uplifting sports infrastructure in India by new innovation and provide best quality products. PP tiles has transformed sports infrastructure flooring and has helped Rayzon to achieve the goal. We have expert in-house installation team for hassle free execution.
Some important factors:
High performance
Safe and durable
Low-glare surface
All weather
Excellent grip
Improved comfort
Zero maintenance
Available Flooring Solutions
Kick-Start Your
Sports Infrastructure Project!
Request for a
free consultation!
Parking Space
PP tiles is a product that has a very high load capacity which makes it a product which can be used in parking spaces. It is a good replacement of tradition tiles, paver blocks etc. Different colour of PP tiles can be used for different parking spaces like handicap parking, VIP parking, Emergency parking, no parking zone etc.
Walking Path
PP tiles is a product which is very good shock absorber which makes it a good flooring option for walking path and walking tracks. Due to ease in installation and interlocking system the walking path can be changed or shifted as and when required.
Swimming Pool Area
Periphery area of swimming pool is always wet and very slippery. PP tiles having property of self draining system and excellent grip is the most suitable product for swimming pool area.
Rayzon has two types of PP Tiles:
Double Mesh - 15.6 mm
Single Mesh - 13.3 mm
Product USP
Flexibility to be moved and re-installed

High quality plastic with longer warranty period

Assured consistency during installation as the tile is made at the factory and not at site
Very low maintenance

Easier to install on subpar subfloors and terraces

Environment friendly. 100% recyclable raw materials.
Product technical specifications
10 years warranty
Single mesh and double mesh with thickness 13.3 mm and 15.6mm respectively
Tested by Labosports
100% natural ball bounce
Size 304 mm x 304 mm
Self drainage system
7 connection points male/female
Prominent Projects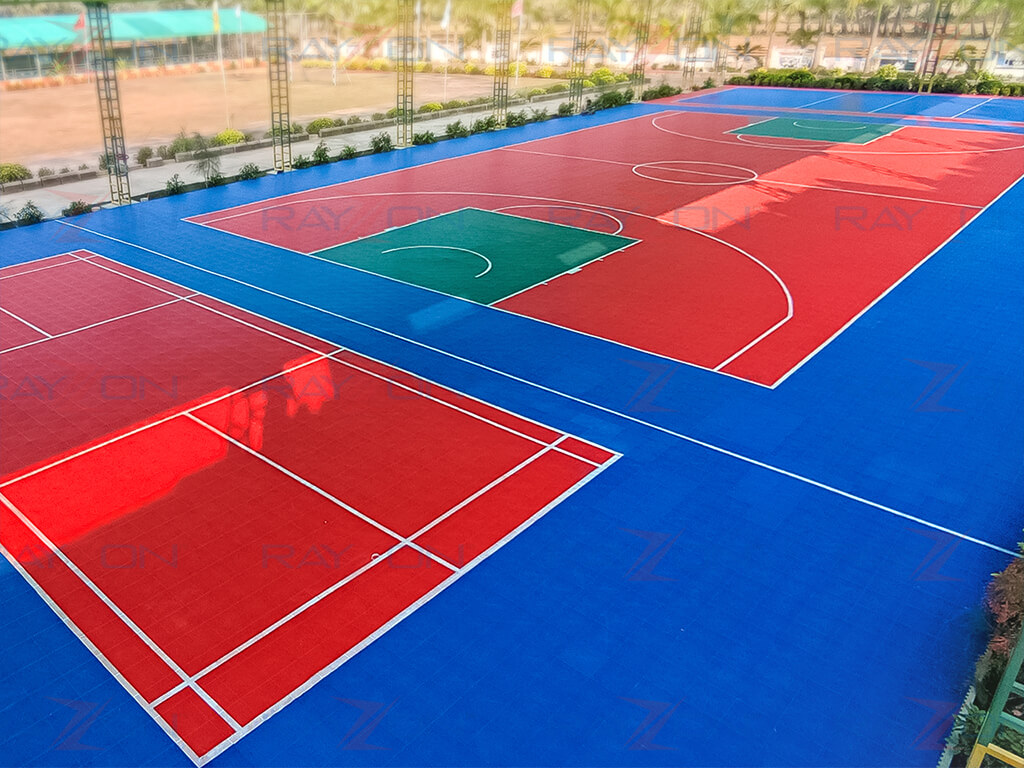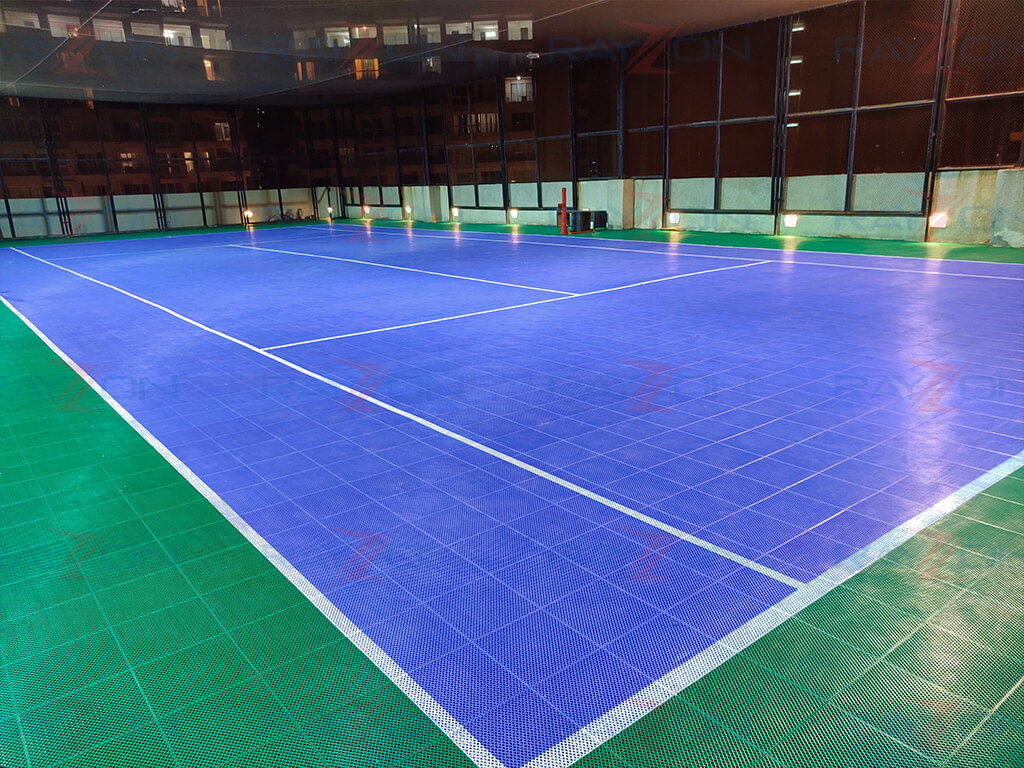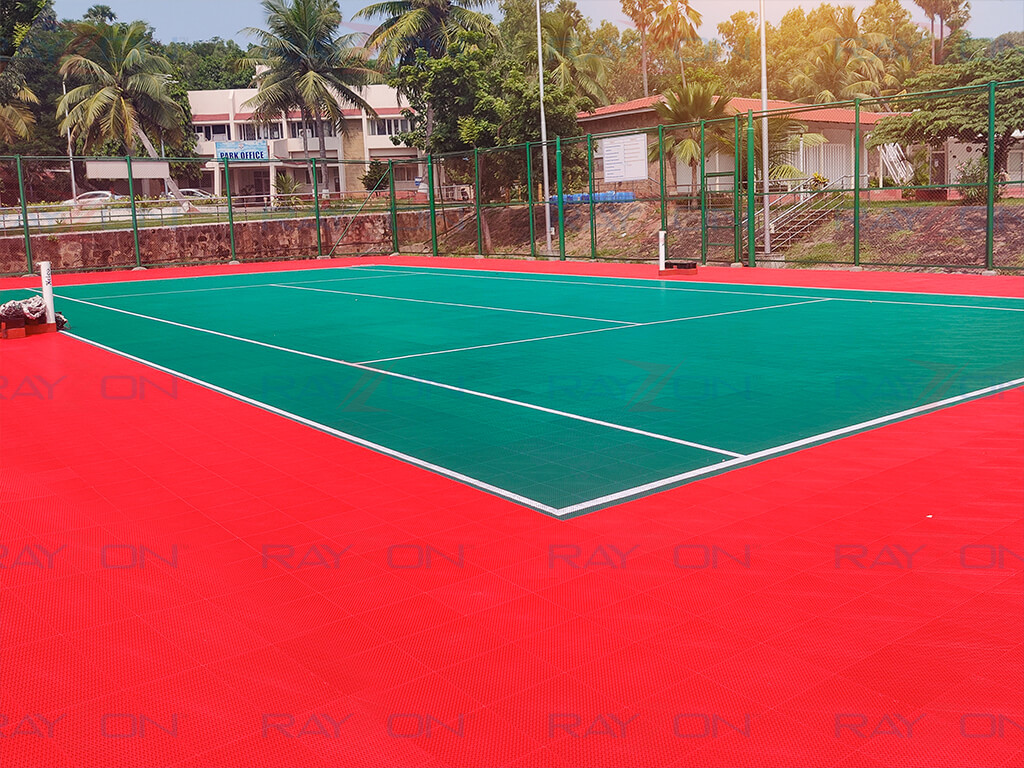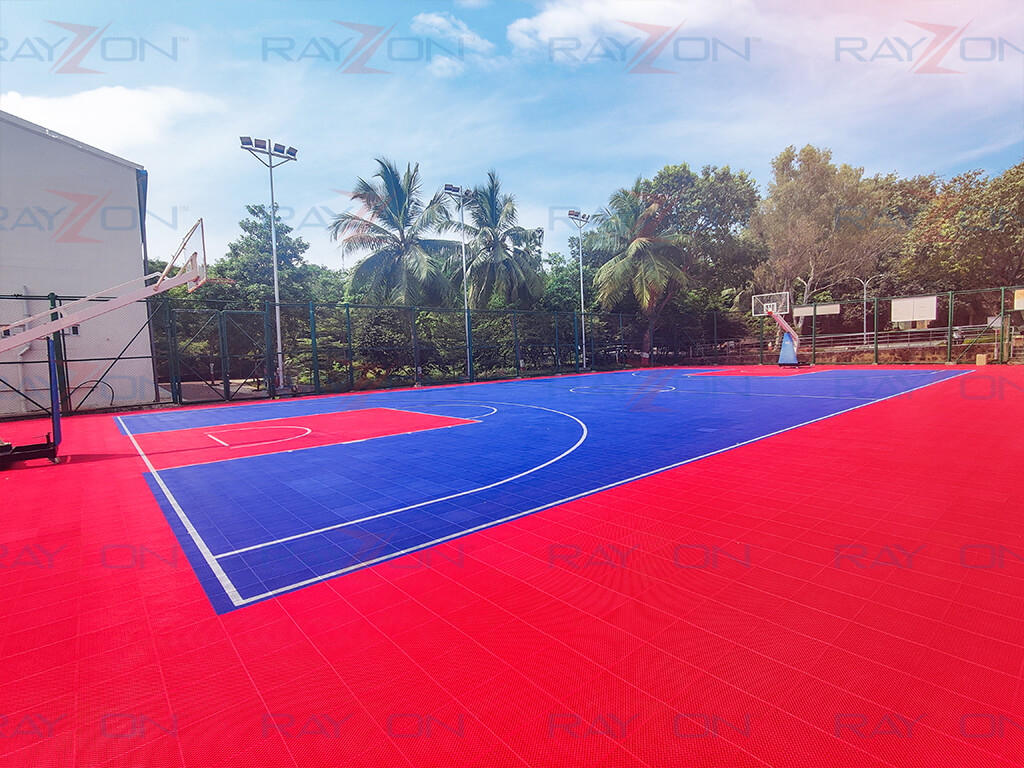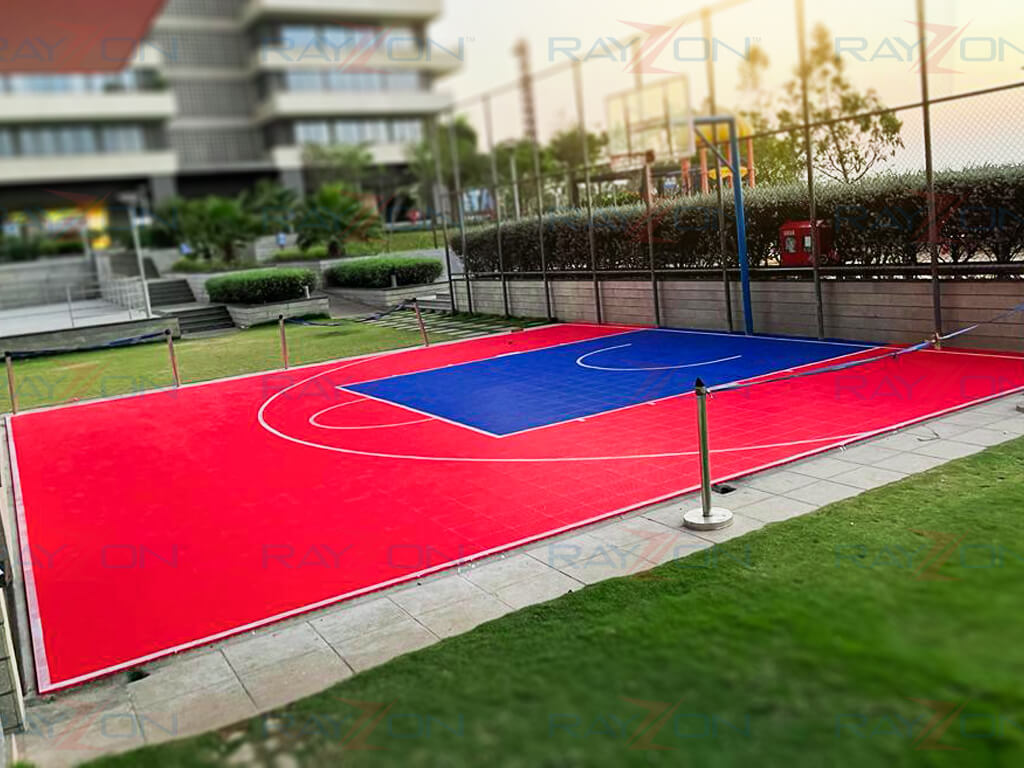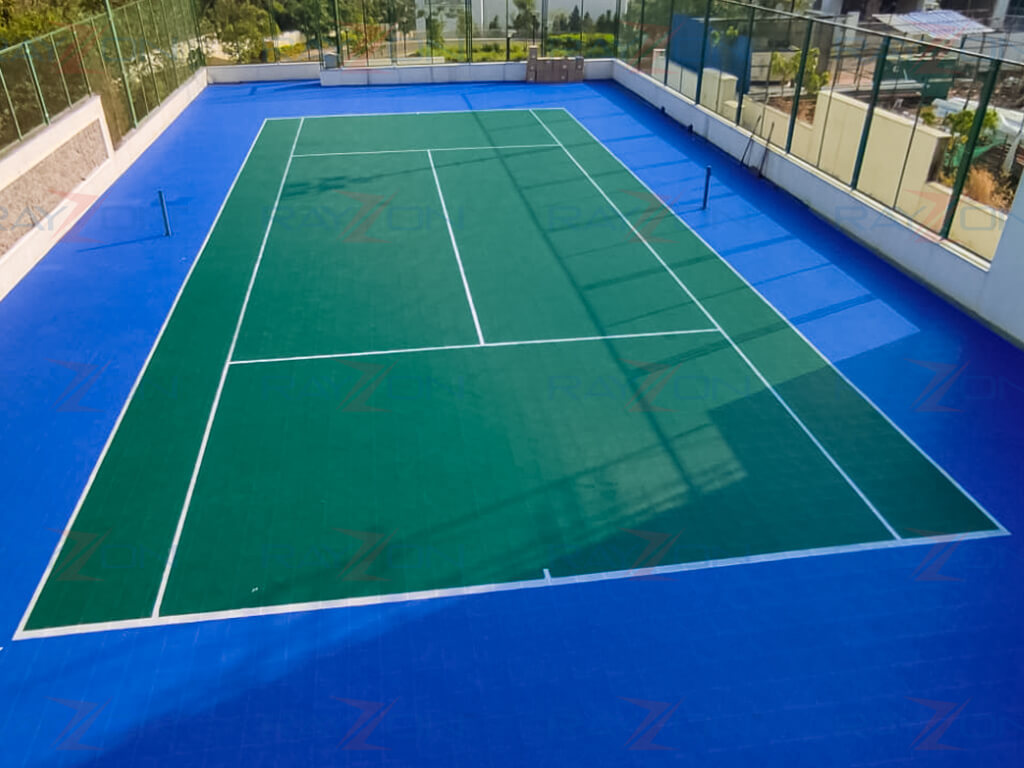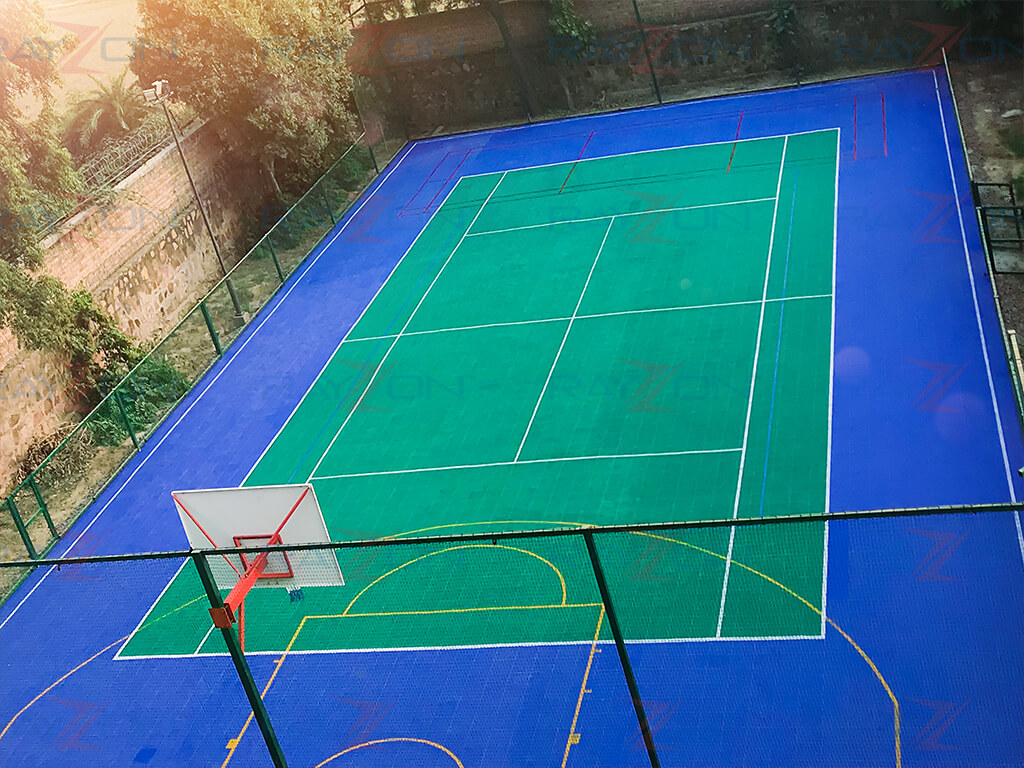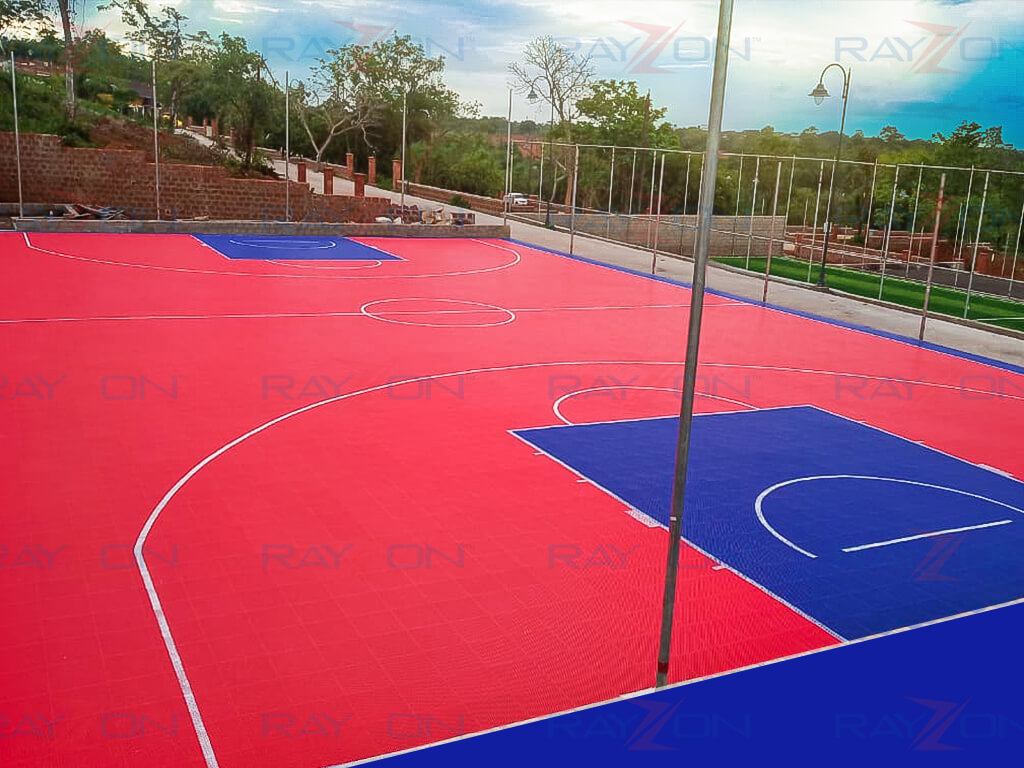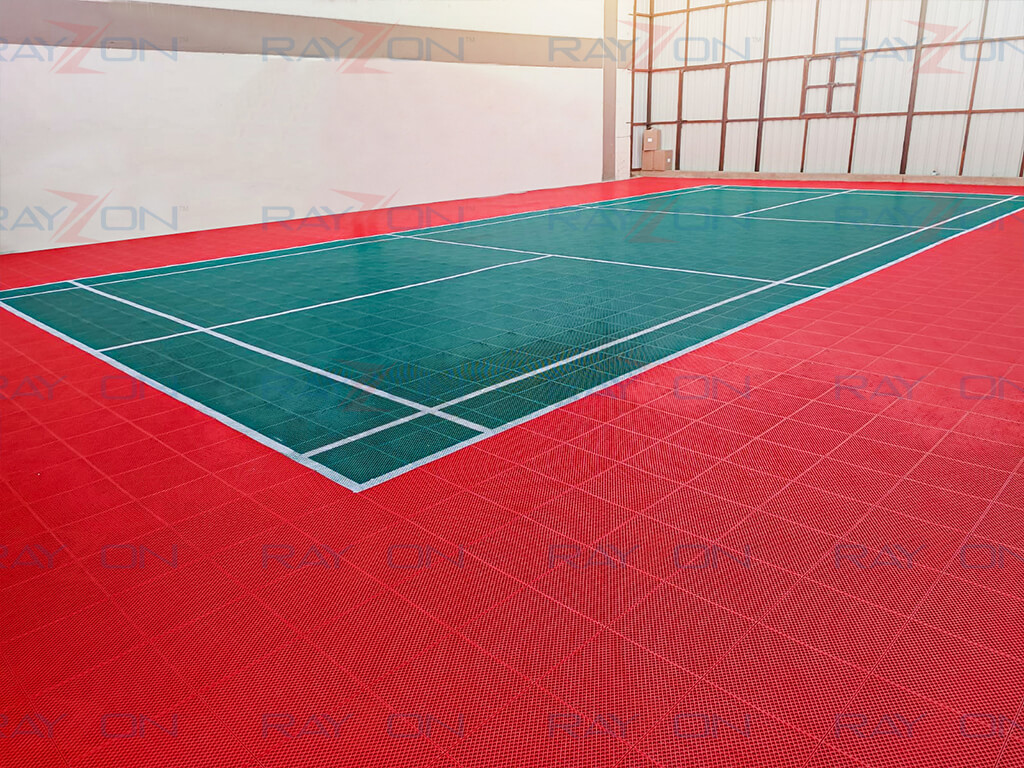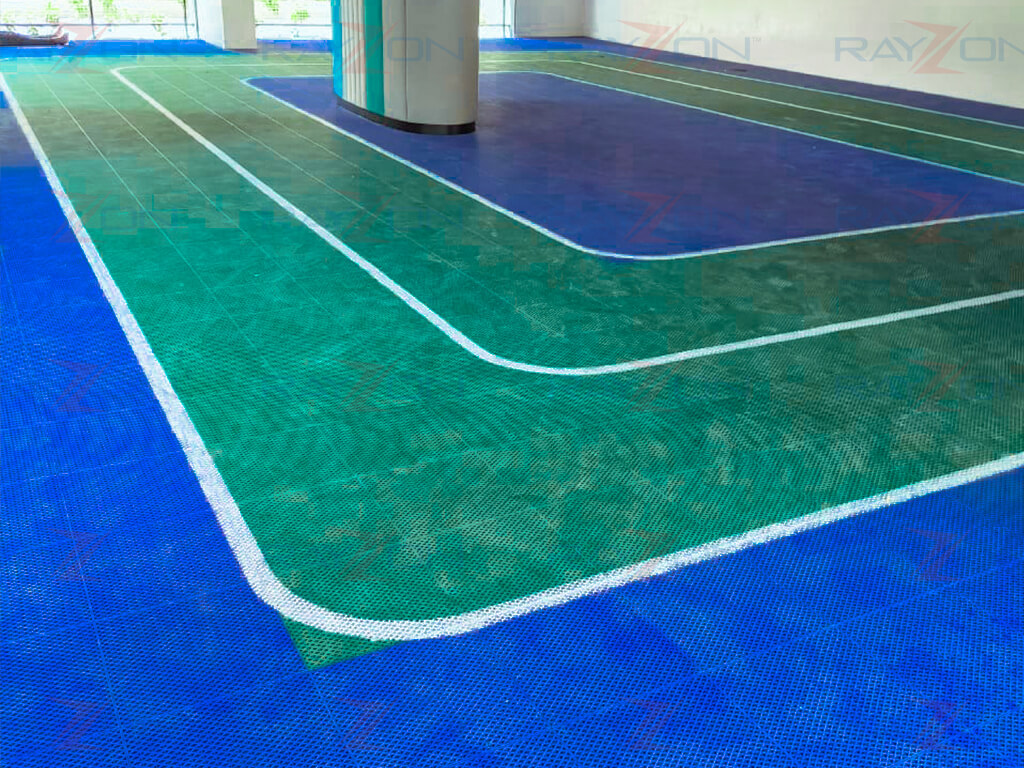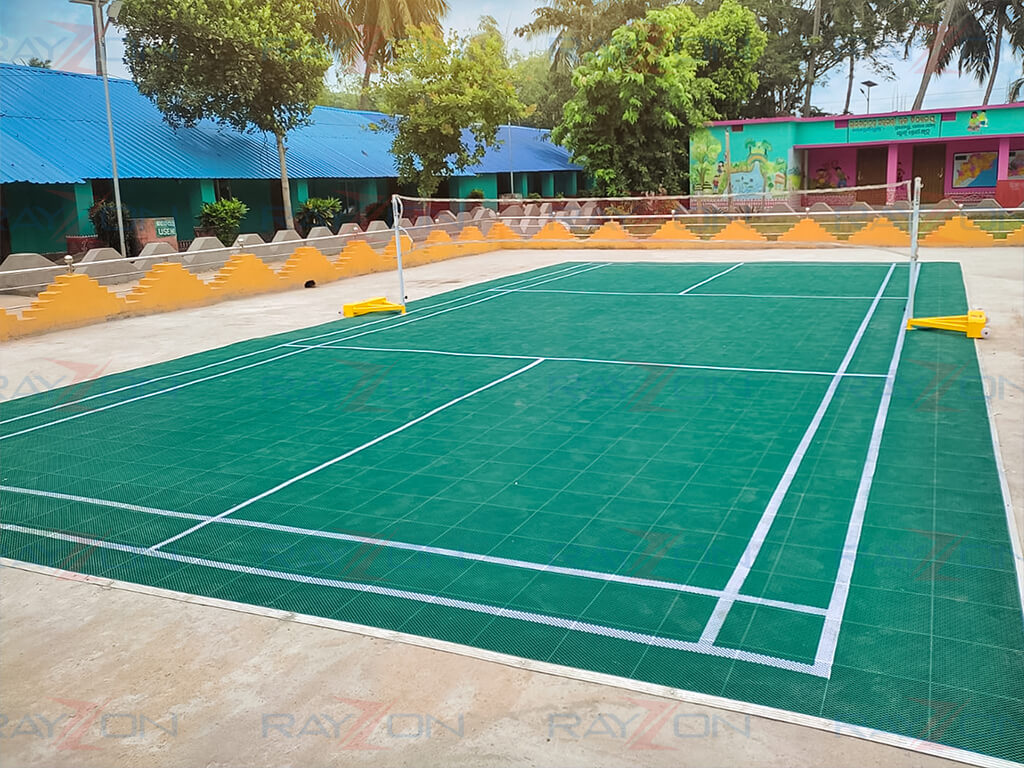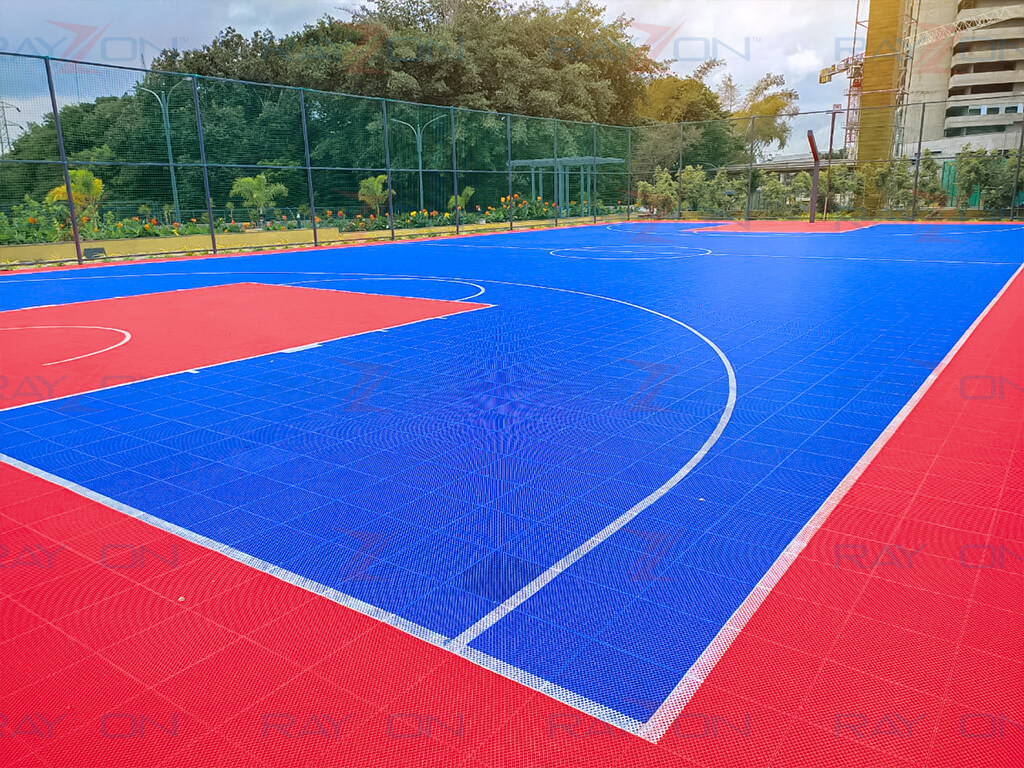 Ancillary Works
Hassle free Installation
Skirting strip
Sub base work
Line marking
2D & 3D layout design
Rayzon is promoting Make in India concept by manufacturing PP tiles in India. Our manufacturing unit has a capacity of manufacturing 5000 pieces of PP tiles per day.

We have a systematic distribution channel consisting of wholesalers, retailers & we supply products to end consumer as well. We also provide customised product in different colour combination and designs.
Back to Flooring Solutions
Interested in kick-starting your sports infrastructure project?
Addressing all your sports infrastructure needs can never be so easy. Connect with us for A-Z sports solutions.
Contact us